Why delay it any longer? Let's jump right on in. Here are this week's Ogre Staff Picks.
Lauren's Pick
Gorgeous visuals disguise a growing sense of dread in this twisted fairy tale. When princess Aurora and her miniature subjects are forced to abandon their home, new challenges begin to reveal darker sides to the adorable citizens of Aurora's world. Rendered in lush watercolors by artist Kerascoet (Beauty HC), the picturesque woodland environment takes on a new sense of danger and overwhelming scale in the eyes of characters no taller than blades of grass. Challenges mount, personalities clash, and the threat of winter draws ever closer until Aurora is forced into action. Fabien Vehlmann (7 Psychopaths TP) and Kerascoet's Beautiful Darkness offers a bleak thesis on the casual cruelty of nature and (tiny) humans alike, but I guarantee you won't be able to look away!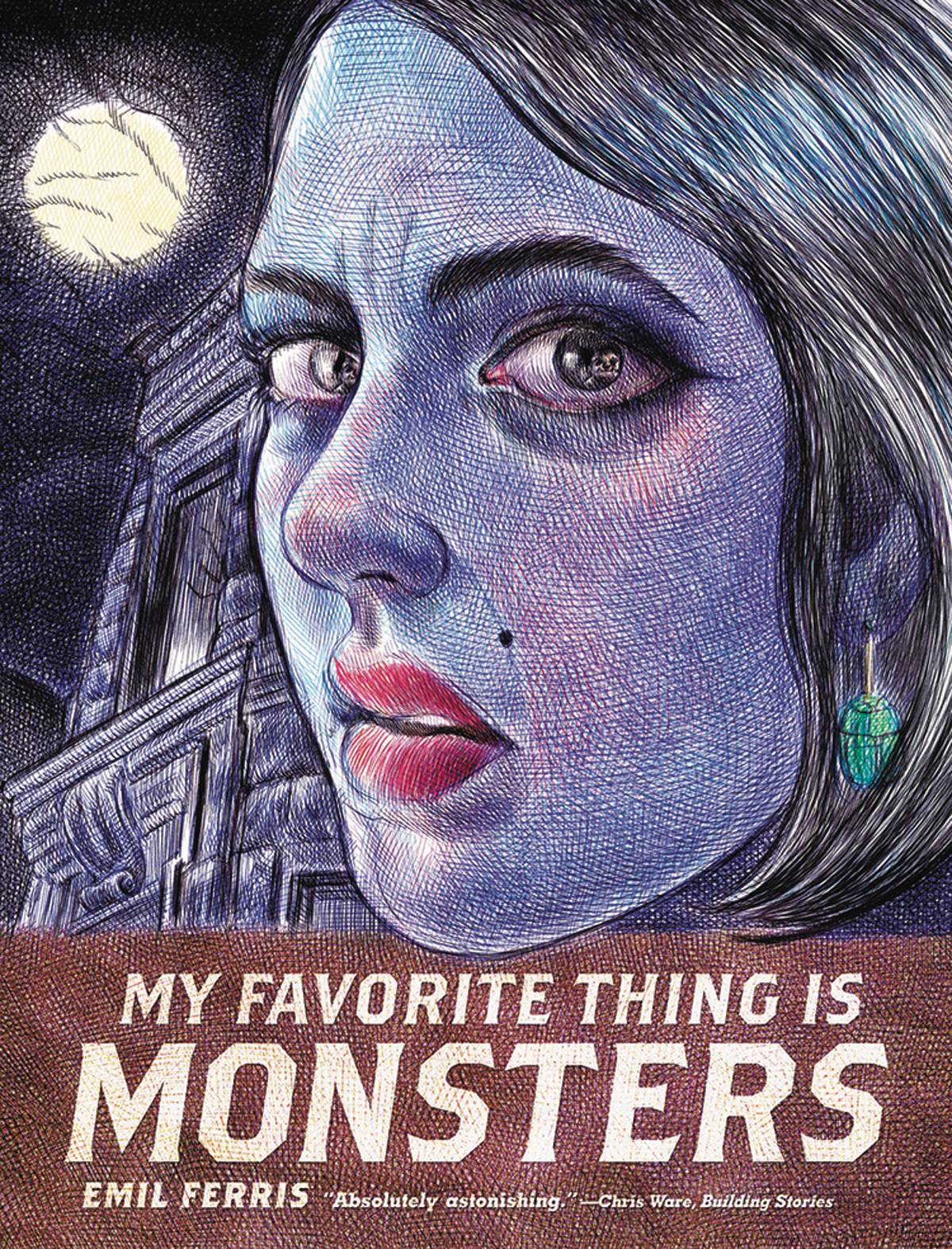 My Favorite Thing is Monsters Vol 1
Mike's Pick
Emil Ferris' debut graphic novel is an absolute masterpiece. Eschewing traditional comic book story mechanics, the tale unfolds in the form of a young girl's sketchbook/journal. 10-year-old Karen Reyes loves monsters and even imagines herself as a werewolf within the pages of her journal. She draws versions of monster magazine covers that function as chapter breaks for the reader. She's also investigating the murder of her neighbor, a Holocaust survivor, while dealing with family issues and day to day life in Civil Rights era Chicago. The theme of fictional monsters contrasted against real life monsters is cleverly explored in Karen's journal entries. Additionally, the artwork looks to be entirely done in intricate pen and ink. MY FAVORITE THING IS MONSTERS announces a fantastic new talent to the medium. It's easily one of the best books I've read within the last five years. Book one is available now with the concluding volume currently scheduled for an April release.
Don't these titles sound wonderful? You should absolutely come in and snatch these up and... While you are at the store, we can stock you up with even more fantastic stories. So come on by. And make sure to check back here weekly for all of the newest and greatest.