Are you busy buying Holiday presents for your friends, family... Pets... Co-workers... Cousin's babysitter's brother's dog? Wow! The lists seem to get longer and longer every year. Let us help you by offering some Staff Picks suggestions.
Today is the Last Day of the Rest of Your Life GN
Lauren's Pick
Measuring up to its lengthy title, Today is the Last Day of the Rest of Your Life sprawls over more than 400 pages of autobiographical fun! Follow the young author and her best friend on an epic journey through the Italy of the early 1980s in this travelogue meets coming-of-age story. Ulli Lust (Voices in the Dark GN) is a master cartoonist and storyteller, capturing the famous sights and settings with both clarity and style. Equal parts funny and heartwrenching, this book is my favorite graphic novel of all time. OF ALL TIME.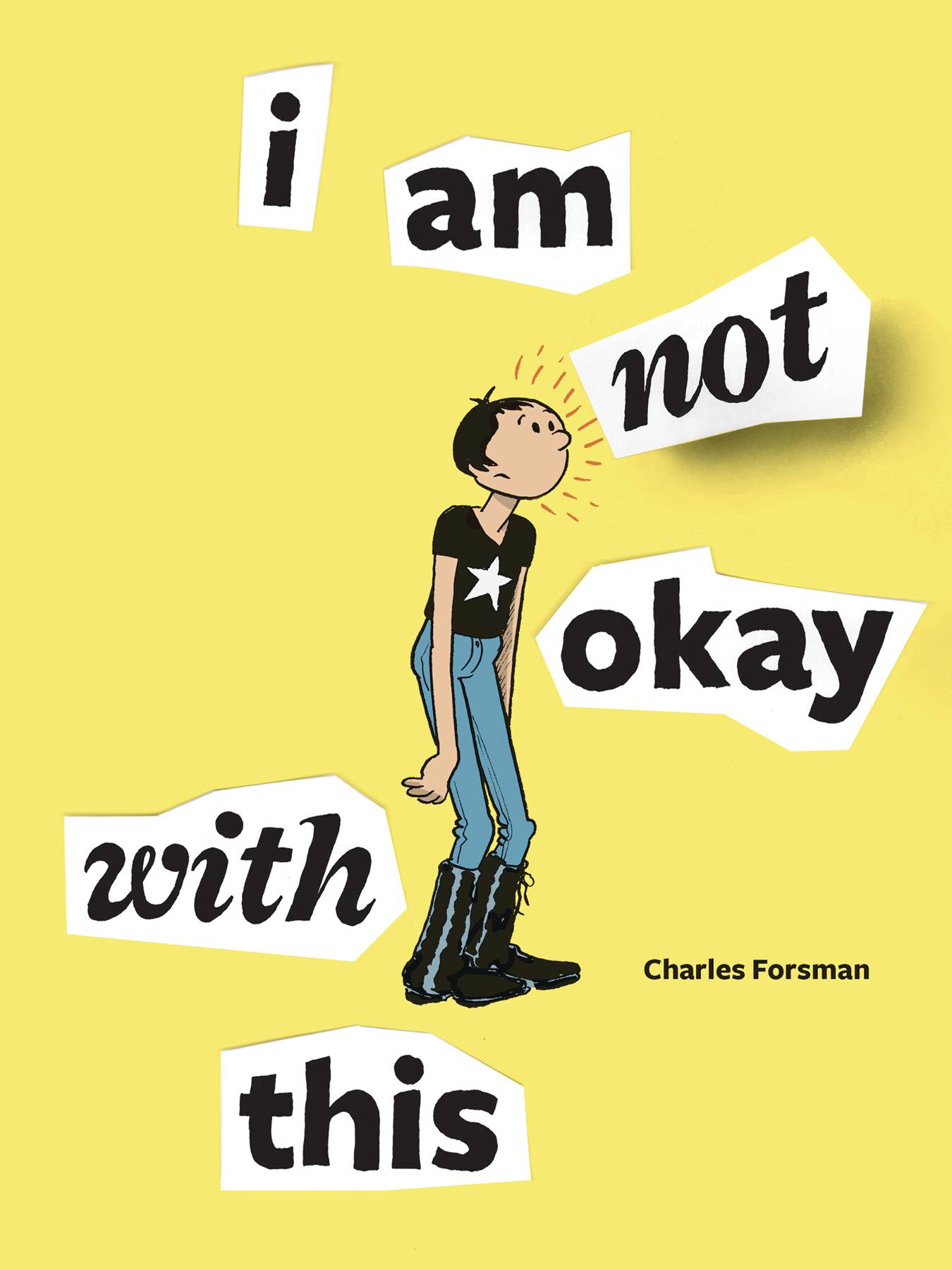 I Am Not Okay With This GN
Mike's Pick
Ever since I read the first issue of Charles Forsman's Slasher (the final issue of which just came out last week!), I have been a huge fan. His new Graphic Novel from Fantagraphics, I am Not Okay with This, is a return to his cleaner, simpler style. Rendered in clear black and white, the cartooning reminds me of Peanuts or possibly Hi and Lois, however this is much darker, adult fare. The story follows Sydney as she navigates a difficult teenage landscape. Her father's dead, she's uncertain about her sexuality, her best friend is dating a jerk, and she has secret psionic abilities. Authentic and angsty, melancholy and matter of fact, the book is a brisk read that nevertheless stays with you once you've finished. Forsman seems to be a master at creating believable, and relatable, alienation. I highly recommend this and all his other works.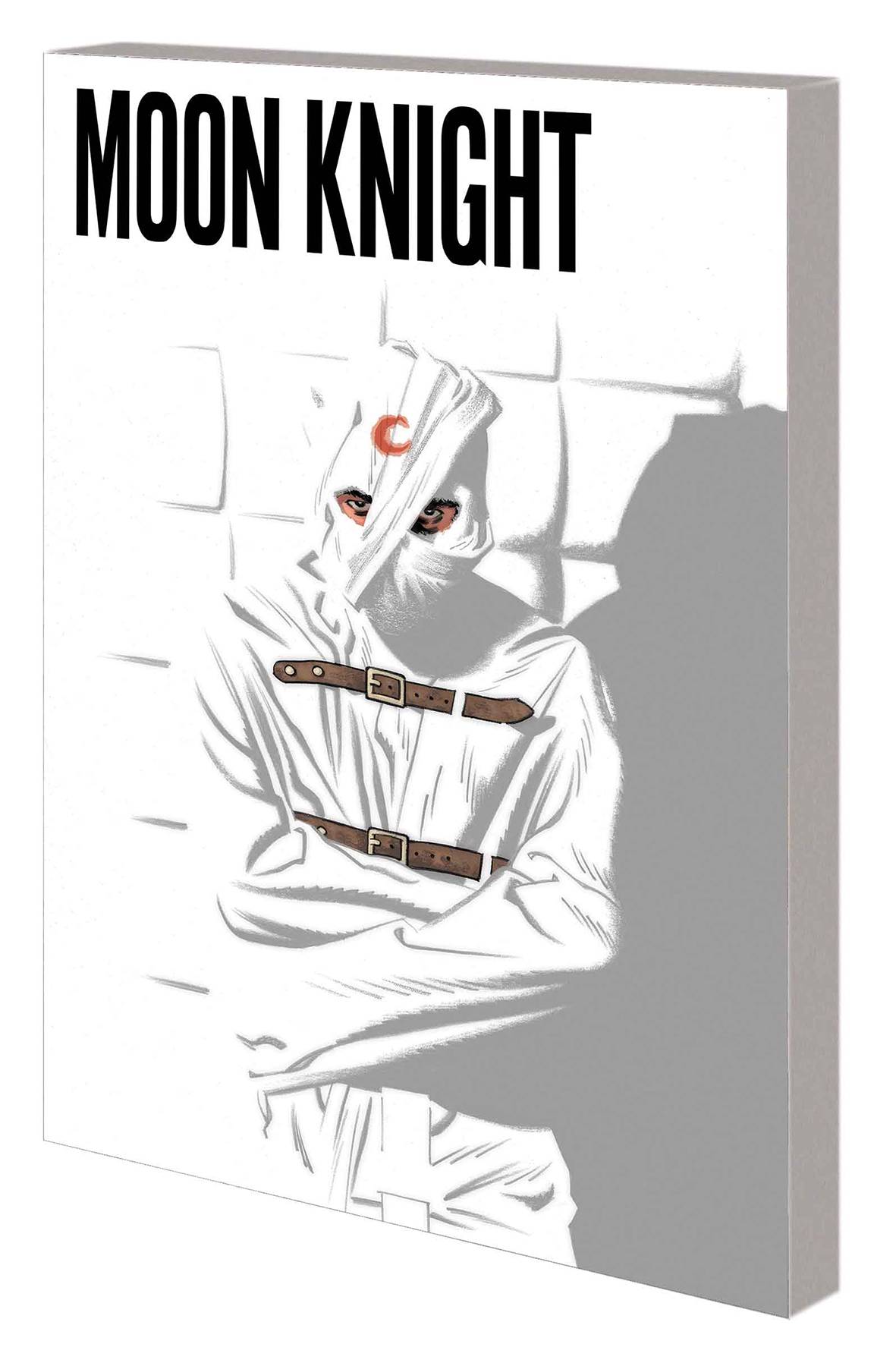 Trish's Pick
Diverging from the original Moon Knight origin, this story written by Jeff Lemire (Underwater Welder, Descender, Animal Man) spins an entirely new beginning for Marc Spector. The reader first joins Marc in a mental hospital as he struggles to understand his dissociative personality disorder and grasp who he truly is. Hounded by abusive asylum attendants and a skeptical doctor but convinced that one of his personalities is the Moon Knight who fights crime by night, he's consistently told that he has actually been in this asylum for his entire life. The art by Greg Smallwood (Amazing Spider-Man) is what first captured my attention as I've never really been interested in the character before. Not only are there multiple drawing styles depending on Marc's current situation, but the panels themselves are often unconventional and change to convey certain story elements. Because the predominant theme of the story is Egyptian lore, the reader is introduced to many Egyptian gods and creatures that provide unique and stunning visuals from start to finish.
Can you believe all of these incredible titles? And, don't worry, we always have more! Come by the store and let us help you stuff your stockings full of all the best books on the shelves.
And stop by here to see more of our Staff Picks.