A new week, a new set of picks! So let's get our Ogre Staff Picks on!
Gib's Pick
Josh Miller's life seems to be going well, until he's singled out by a dysfunctional and supernaturally powered family. One event after another, orchestrated meticulously by the mysterious siblings push Josh down a dark road. The anxiety and helplessness of the main character are perfectly conveyed through the narrative. The somber colors and solid art lend to that feel. The first issue, created by Pablo Raimondi (Writer/Artist) and Klaus Janson (Writer), is a large chunk of story, and a very satisfying read.
Lauren's Pick
Lottie Person is living a blogger's dream. Brands send her beautiful clothes, strangers recognize her on the street, and she has an unpaid intern to answer all of her e-mails. But all is not as it seems, beneath the glossy, make-up defined surface of her world, Lottie conceals a secret. Issue 6 (out this week) begins the second story arc of this mysterious new series from Scott Pilgrim writer Bryan Lee O'Malley and artist Leslie Hung.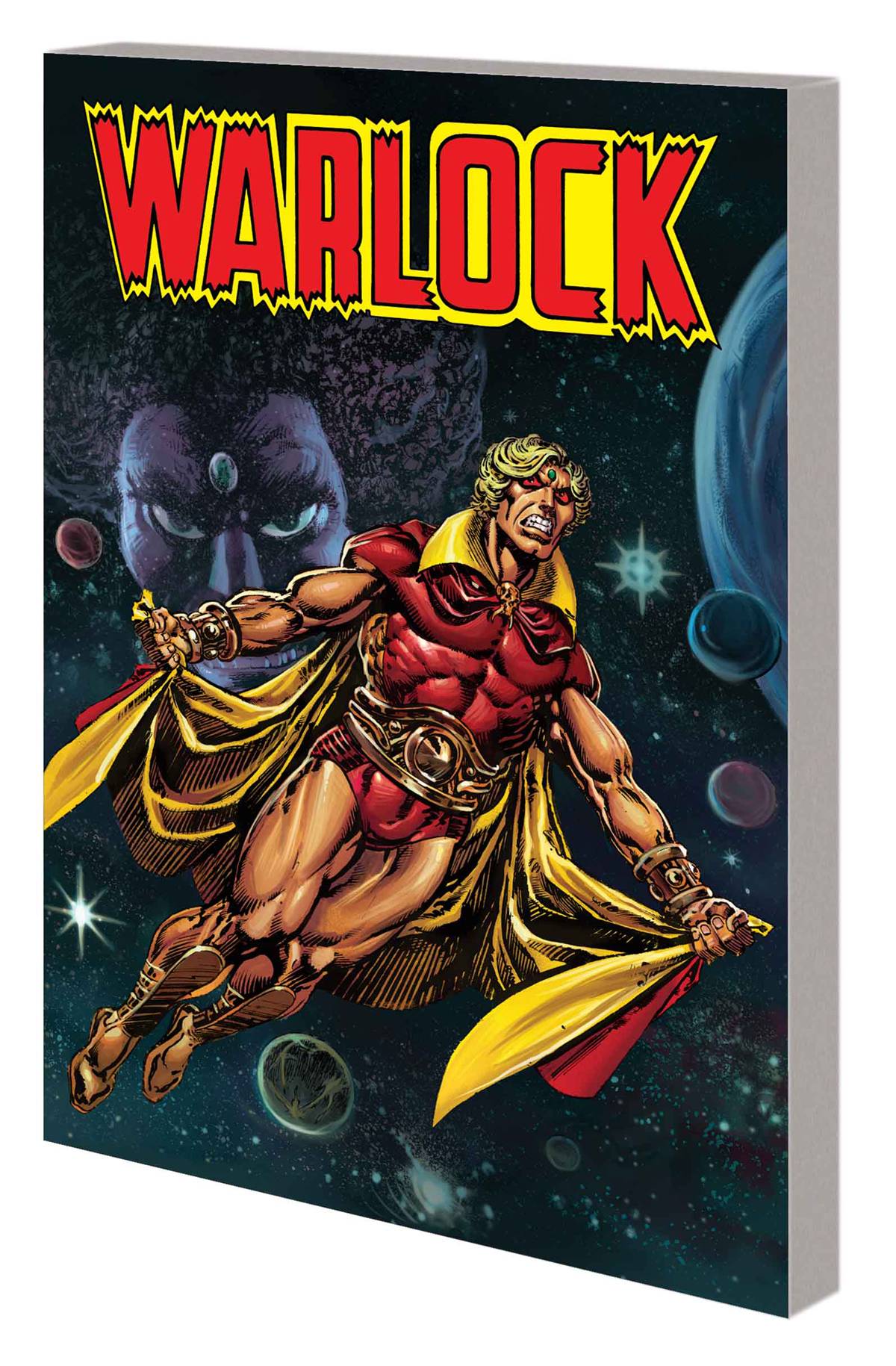 Warlock by Jim Starlin: The Complete Collection
Michael's Pick
Have you already read The Infinity Gauntlet? Interested in reading some of the classic cosmic story lines that lead up to it? The legendary Jim Starlin began planting seeds for what would eventually become the Infinity/Thanos story lines all the way back in the late '60s in his runs on Iron Man and Captain Marvel (available in The Life and Death of Captain Marvel collection). In the '90s, prior to The Infinity Gauntlet miniseries, he returned Thanos to prominence in his run on The Silver Surfer (collected in part in Silver Surfer: Rebirth of Thanos). However, my favorite of Starlin's cosmic stories has to be his Adam Warlock run, collected in Warlock by Jim Starlin: The Complete Collection. Angsty, introspective, psychedelic, and action packed, Warlock is the '70s equivalent of a Grant Morrison superhero comic. Featuring plenty of Thanos, it also has the first appearances of Pip the Troll and Gamora. The now classic two-parter that completes the volume has the Avengers, Captain Marvel, Spidey, and the Thing. Ambitious in its heady scope and absolutely beautiful to look at, Warlock by Jim Starlin: The Complete Collection delivers a sizable and satisfying slice of pre-Infinity Gauntley sci-fi. Marvel has been mining Starlin's stories for the movies and yet Starlin remains under appreciated by today's comic fans. Let's rectify that. Check out Warlock, you won't be disappointed.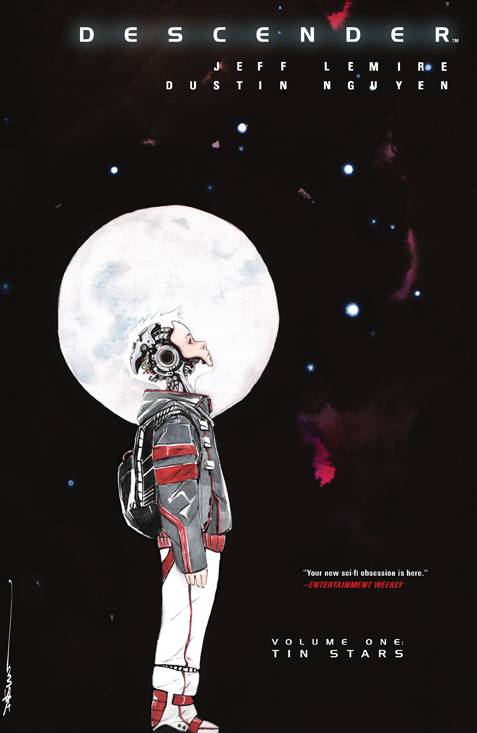 Trish's Pick
In a distant universe, robots have been outlawed by all other species after planet-sized robots called Harvesters appear from seemingly out of nowhere and rampage through the galaxy. Although feared by most, a companion bot with the appearance and mentality of a 10-year-old boy named TIM-21 may hold the secret of the Harvesters. A race to be the first to unlock information he contains commences. Brought to life by fan-favorite Jeff Lemire's words and Dustin Nguyen's gorgeous water-colored interiors, this vast sci-fi adventure will keep you pinned to each page.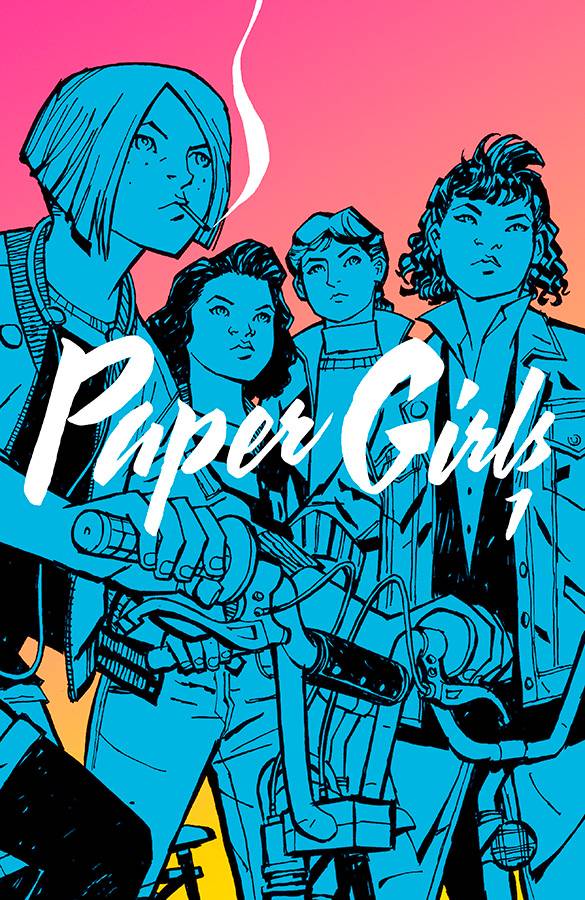 Sarah's Pick
From writer Brian K. Vaughan and artist Cliff Chiang, in late 80's Cleveland, four young girls are on their paper routes in the early hours, following Halloween night, when the apocalypse seemingly strikes their hometown. Join them in their search to uncover the truth of this mysterious event. Is it aliens? Time travel? WHO KNOWS. Pick it up to find out!
*Paper Girls is written for a mature audience. There is a considerable amount of language, mostly used by the young girls. However, I find that this adds to the charm and realness of their characters. They're 12 but they'll mess you up.
That is all for this week but next week's post is only a few days away! Check back every week to hear all about new and exciting titles!