We apologize for the skipped week, but Mike is here to make things all better! With some wonderful new reads to offer. Let's check out his double-dose of Ogre Staff Picks...
Batman: Gotham by Gaslight TP
Mike's Pick (#1)
DC has a new animated movie coming out soon. It's an adaptation of the classic Elseworlds tale, Batman: Gotham by Gaslight. I definitely recommend checking out the TPB (which also includes the sequel, Batman: Master of the Future) before you watch the film. Penned by Brian Augustyn (Out There), this alternate reality story re-imagines Batman as a Victorian era crime fighter and pits him against one of the most notorious serial killers in history, Jack the Ripper. Of course, this is an intriguing premise. However, what really makes this dark and dreary tale so memorable is the magnificent pencils by the incomparable Mike Mignola (Hellboy). I ask you, is there not a more perfect choice for this marriage of character, story, and atmosphere? This story was so successful when it debuted that DC would go on to publish a whole slew of alternate takes on their stable of heroes. It all started here, though, with this creepy and gorgeous thriller.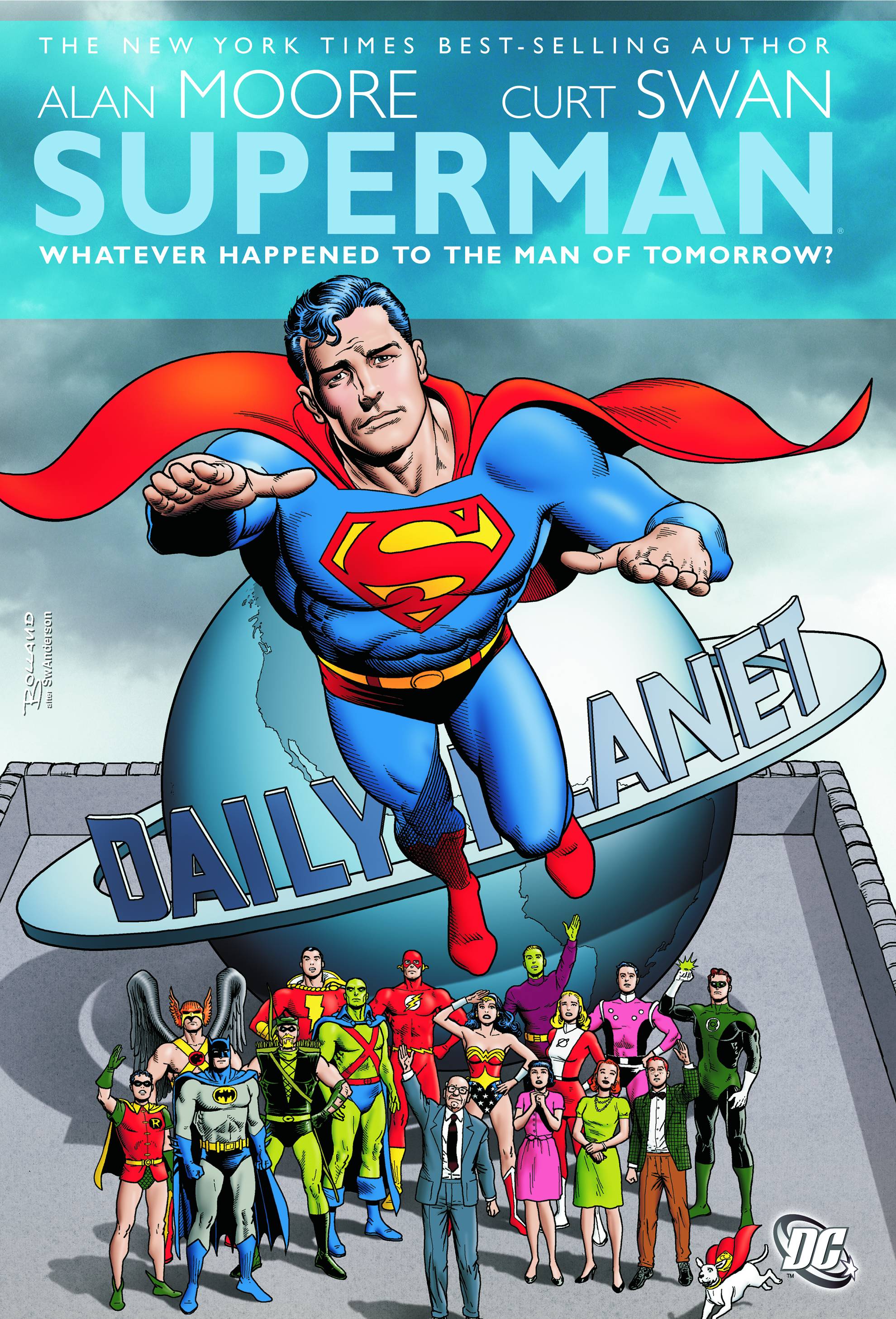 Superman: Whatever Happened to the Man of Tomorrow?
Mike's Pick (#2)
In the mid '80s, DC enacted their first continuity reboot with the classic maxi series, Crisis on Infinite Earths. Since they would be effectively starting their whole line over with a new beginning, it provided an opportunity for endings as well. This is rare for traditional superhero comics as they're designed to go on indefinitely. The honor of providing an end for the first superhero, the inspiration for all the legions that would follow, fell to the peerless Alan Moore (Watchmen) and the man that many would describe as the perfect Superman artist, Curt Swan (Action Comics). Evoking a bygone era while still retaining a contemporary approach, Moore and Swan create a truly bittersweet and heartfelt salute to a Superman that would soon be obsolete. Crafting satisfying resolutions to decades long storylines and relationships was a monumental task, but they make it look easy. In our era of decompressed storylines, it's even more amazing that it only lasts two issues. I'm not the biggest Superman fan, but this tale of his last battle has remained one of my favorite stories since its debut. It deserves a spot on any superhero fan's shelf. It's available now as part of the DC Universe by Alan Moore TPB.
Wow. Just... Wow! Can you handle these Staff Picks? Do you want even more? Make sure to stop by the store and we will happily toss more your way! And make sure to check back here weekly for all of the best Ogre Staff Picks.