It's.... Time! The first Ogre Staff Picks of 2018! So let's not delay... Here are this week's Staff Picks...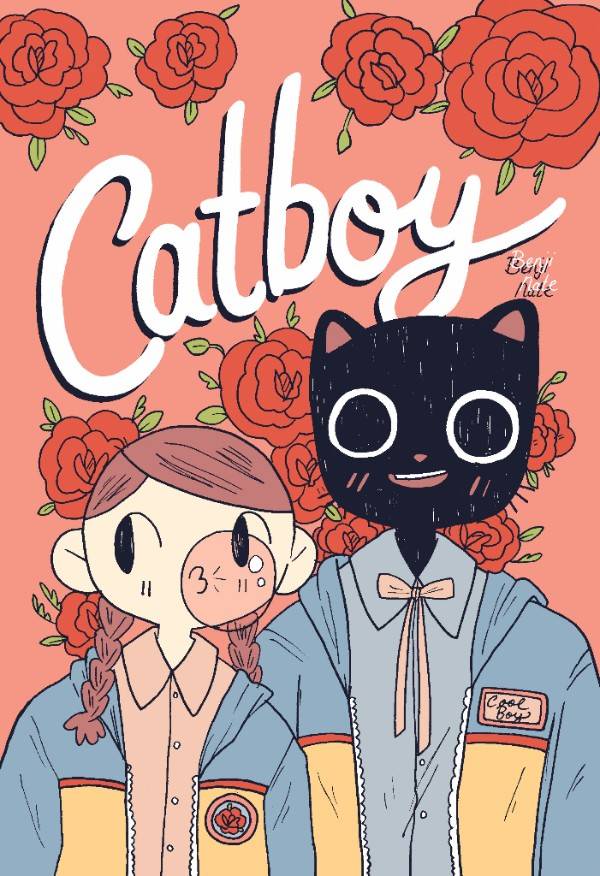 The premise of this book is simple. When art school graduate Olive spies a shooting star one night, she makes a wish: for her cat, Henry, to be able to hang out with her like a person. Her wish is granted, and thus, Catboy! Though some of the material has already been published by Vice, this print collection contains bonus art, Catboy fashion, and more new comics! Benji Nate brings each short story to life with beautiful pastel color schemes and an attention to detail that fills me with bitter envy. Though most of the comics are silly on the surface, the tribulations of Olive's daily life will be extremely relatable to anyone who isn't quite sure how to get this whole "living as an adult" thing started.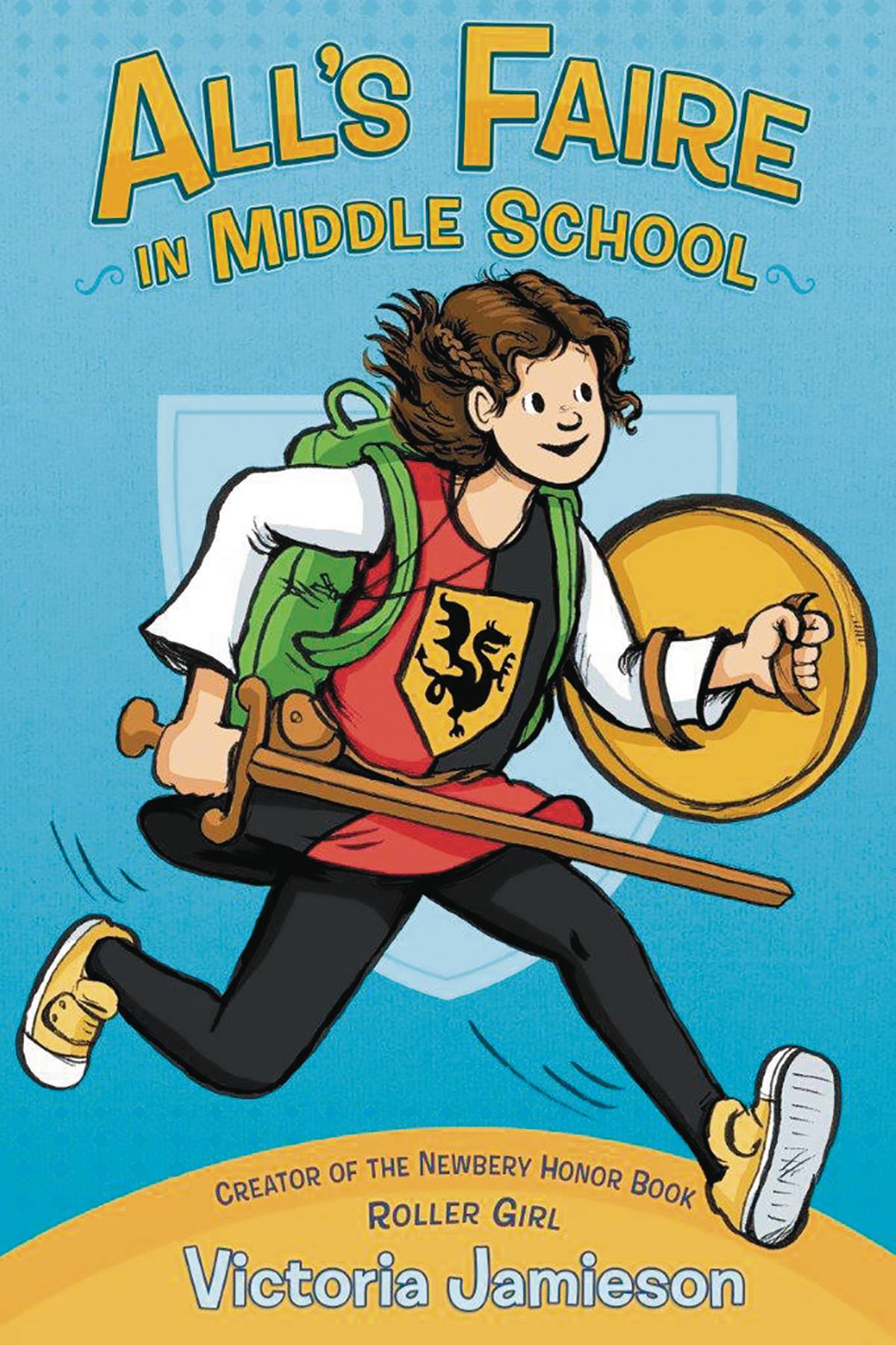 All's Faire in Middle School
Gib's Pick
Imogene sets off on two quests in this all ages story. She has been home schooled by her Renaissance Faire employed parents, and she becomes a working member of the Faire at the same time she's starting in public school. Her trials make for a very compelling story, and you are completely caught up in her struggle. An endearing tale that gets my highest recommendation.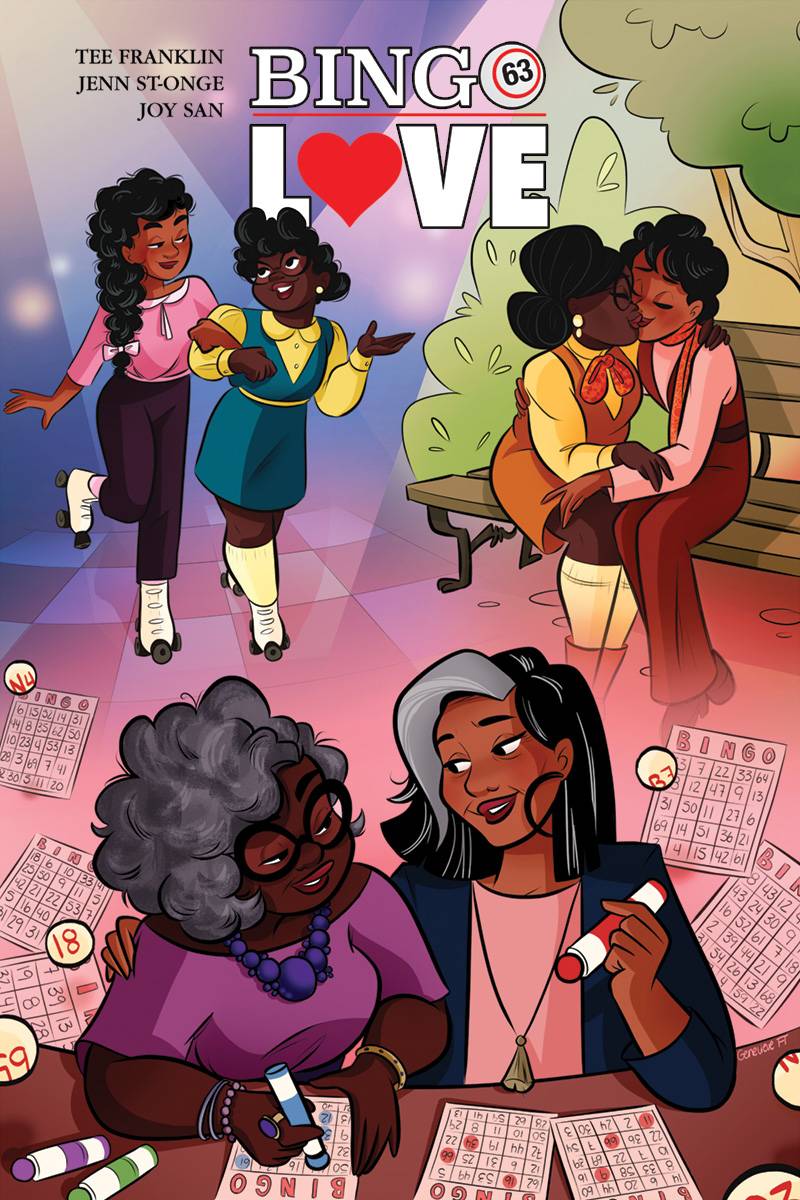 Sarah's Pick
It's often hard to find a queer love story that isn't filled with sadness and doesn't end in complete tragedy, but have no fear! Tee Franklin (Love is Love) and Jenn St-Onge (Jem and the Holograms) have your back! They've developed a touching and heartfelt story about two young women, Hazel and Mari, who meet each other at their church's weekly bingo night. The two instantly develop deep feelings for one another that they are unable to act upon due to their parents' and society's disapproval. Almost 50 years later, both married with their own families, Hazel and Mari meet again at church bingo night where they discover their feelings are still as strong as ever.
This book was originally just a Kickstarter campaign that planned on delivering PDFs, trade paper backs, and various goodies to supporters of the project, however, it has now been picked up by Image Comics and will be available in stores on Valentine's Day in 2018. Be sure to let us know if you're interested in a copy!
Books for all ages! Keep your options varied and your minds open to the new and great! And if you want even more, come by the store and let us talk your ears off with wondeful books you may have never even thought of.