It is time for us to toss some Ogre Staff Picks your way! See our favorites and make them your's!
Gib's Pick
Charles Soule (Writer) and Ryan Browne (Artist) have a new take on the classic Evil-God-Invading-Our-World story in Curse Words. Sizzajee, the iron fisted ruler of an alternate world, sends Wizord to ready our world for conquering. Wizord, after experiencing the pleasures of our world, finds it too good to lose and decides to protect us from his Evil Master. It's fast, fun and even has a sentient Koala in the cast!
*Added Bonus: The creative team behind Curse Words will be at here, at Laughing Ogre, for a Special Signing Event on August 12th, from 12 PM – 3 PM!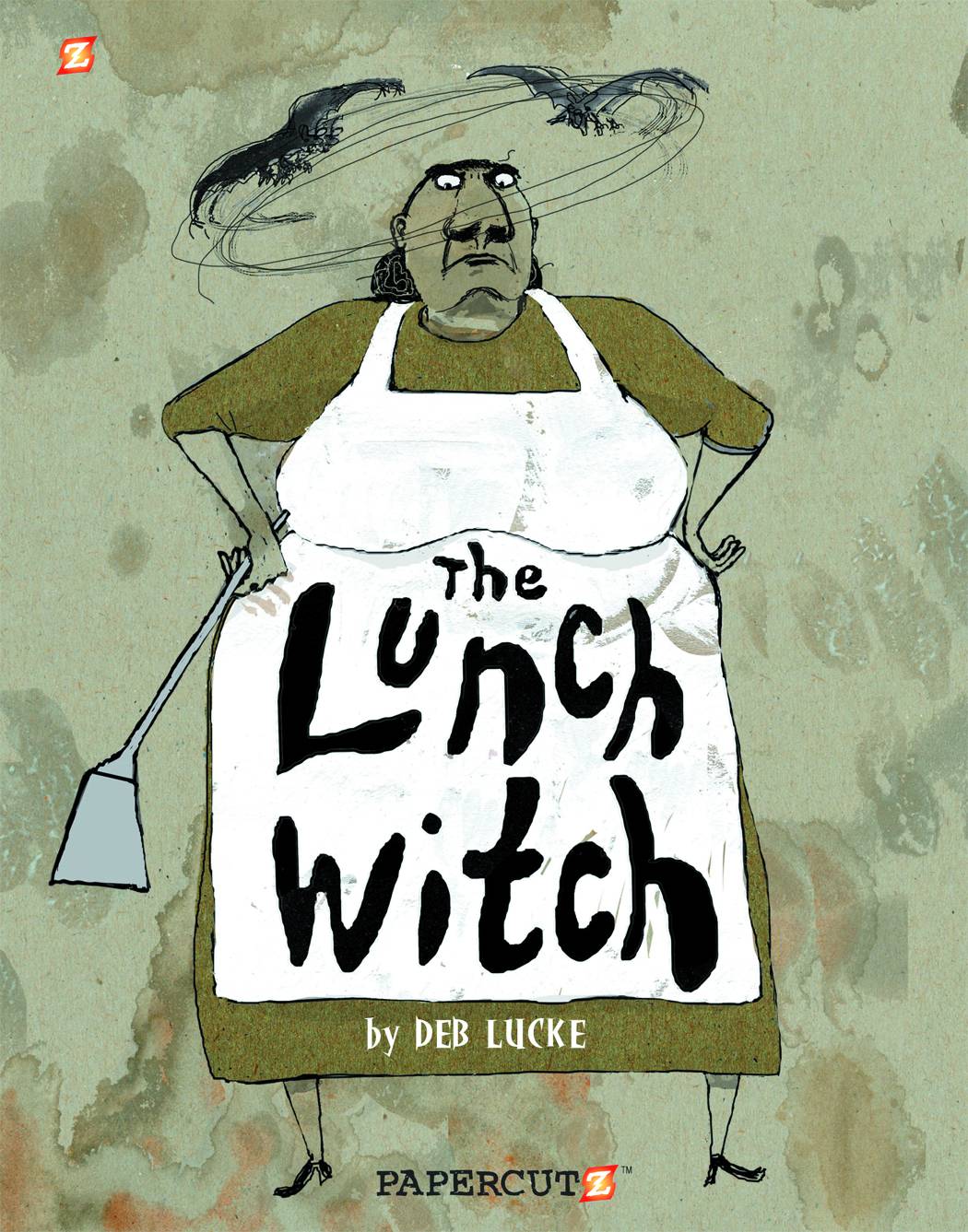 Lauren's Pick
Grunhilda the Witch has a very particular set of skills. Her family has trained in the arts of magic for generations, but lately the demand for spells has reached an all-time low as people have begun to stop believing in the Supernatural. Grunhilda is forced to seek other employment and finds work as a school lunch lady, a job that puts her magical talents (and her creativity) to the test. Deb Lucke's illustrations are equal parts gross and heartwarming. The Lunch Witch is a hilarious read for all ages!
Grunhilda has recently opened up her own website! Learn more about her and the students of Salem Elementary.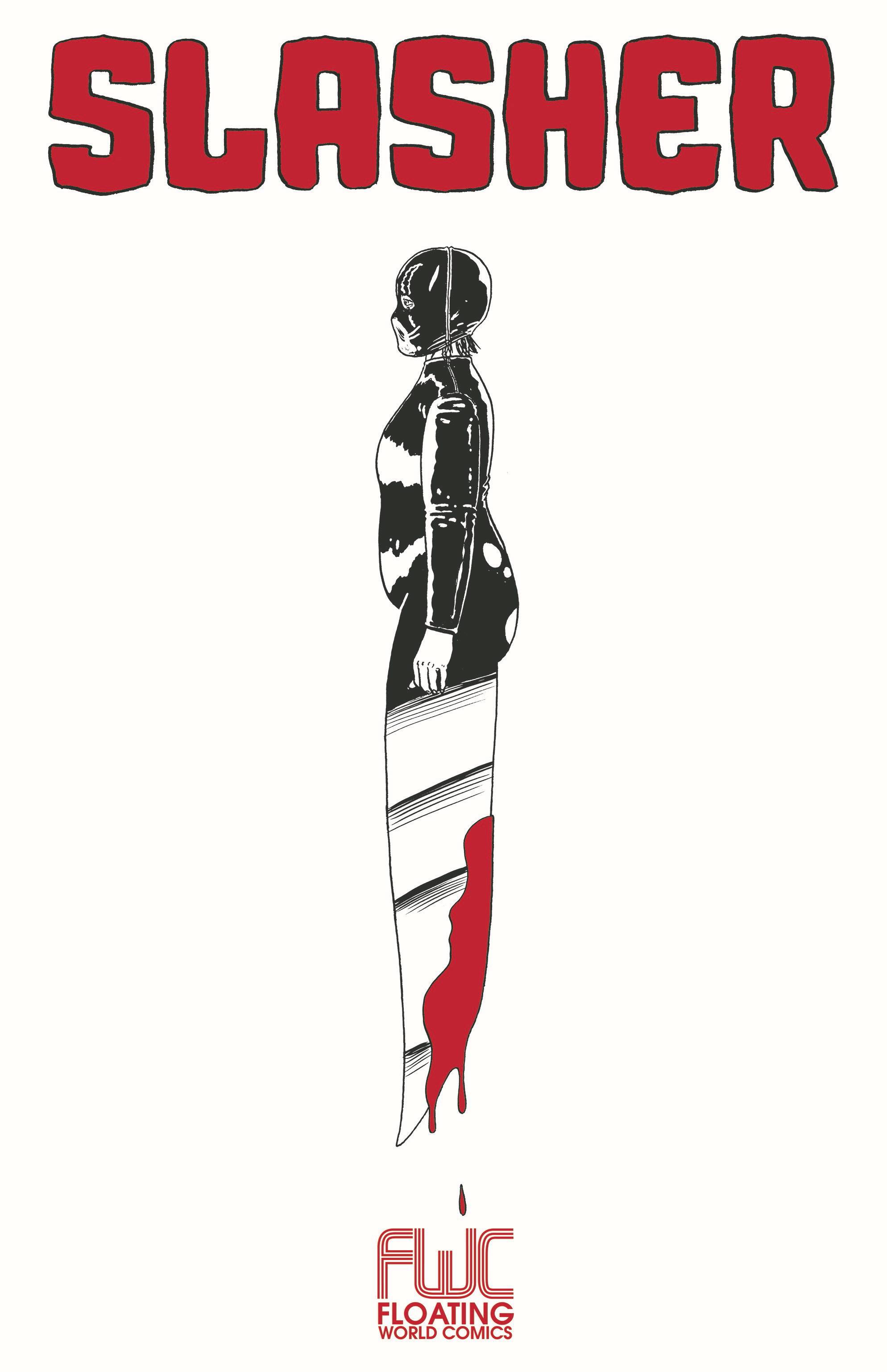 Mike's Pick
Wanna try something different? Something punk? Something truly unsettling? Charles Forsman's SLASHER is all of these things. This psychosexual thriller is cutting edge and decidedly not mainstream. The book focuses on Joshua, who's mother is most likely stricken with Munchausen syndrome by proxy, and Christine, who is grieving for her recently passed father and is being sexually harassed by her (married) boss. Josh rebels against his mother by posting knife fetish videos on the internet and this has lead to him beginning an online relationship with Christine. As various interpersonal dominoes fall, Josh and Christine's worlds seem to be headed for murder. Forsman writes, draws, colors, and letters this completely engrossing book. The art, while not conventionally beautiful, is expressionistic and emotional. The colors used are flat but intensely rich. This comic has a vibe that doesn't exist anywhere else on your LCS's rack. This book carries my highest personal recommendation for those who are tired of the same old, same old. The first two issues, published by Floating World Comics, are out now. Grab them while you can, as the print run is likely minuscule!
Note: Please be aware that Slasher is written for a mature audience due to sexual content, language and violence. If you ever have any questions on themes or appropriate reading, please feel free to message us or ask while you are in the store.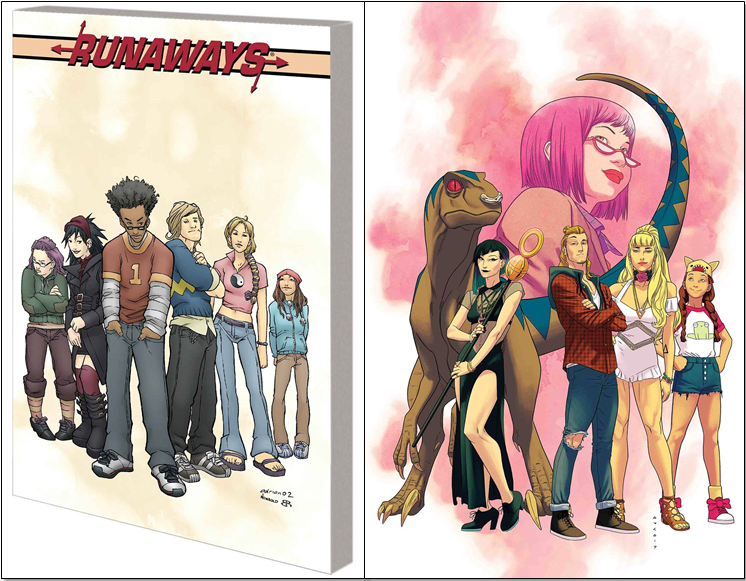 Runaways Complete Collection Vol 1
Sarah's Pick
From writer Brian K. Vaughan (Saga) and with art by Adrian Alphona (Ms. Marvel), six teenagers discover their parents are super-villains after witnessing a terrifying human sacrifice during their annual "business" meeting. Follow the teens' adventures as they flee their parents' evil influence and uncover more secrets about themselves, their powers, and origins.
There's also a Telepathic Velociraptor!
Batman: The Black Mirror TP
Trish's Pick
In one of the creepiest and downright darkest Batman tales ever told, writer Scott Snyder tells a tale that is not only Batman's, but Jim Gordon's as well. Dick Grayson, during his brief stint as Batman following the disappearance of Bruce Wayne, struggles to uncover an evil that has emerged from Gotham - an evil more personal to Dick and Commissioner Gordon than any foe they've faced before. With alternating artists delivering the interior art, the cruelty and chaos of Gotham itself is captured by Jock (Wytches) while Francesco Francavilla (Afterlife with Archie) depicts Jim Gordon's story with spectacular colors that change with each scene to dramatically increase creepiness or tension.
Note: Please be aware that The Black Mirror is written for a Mature Audience due to slight gore, violence and significant dark themes. If you ever have any questions on themes or appropriate reading, please feel free to message us or ask while you are in the store.
Another week down, but do not worry! We will have more and more staff picks coming your way. Check back weekly!