You know what you need? Something new to read! And that... Is exactly what we are here for! Check out this week's staff picks.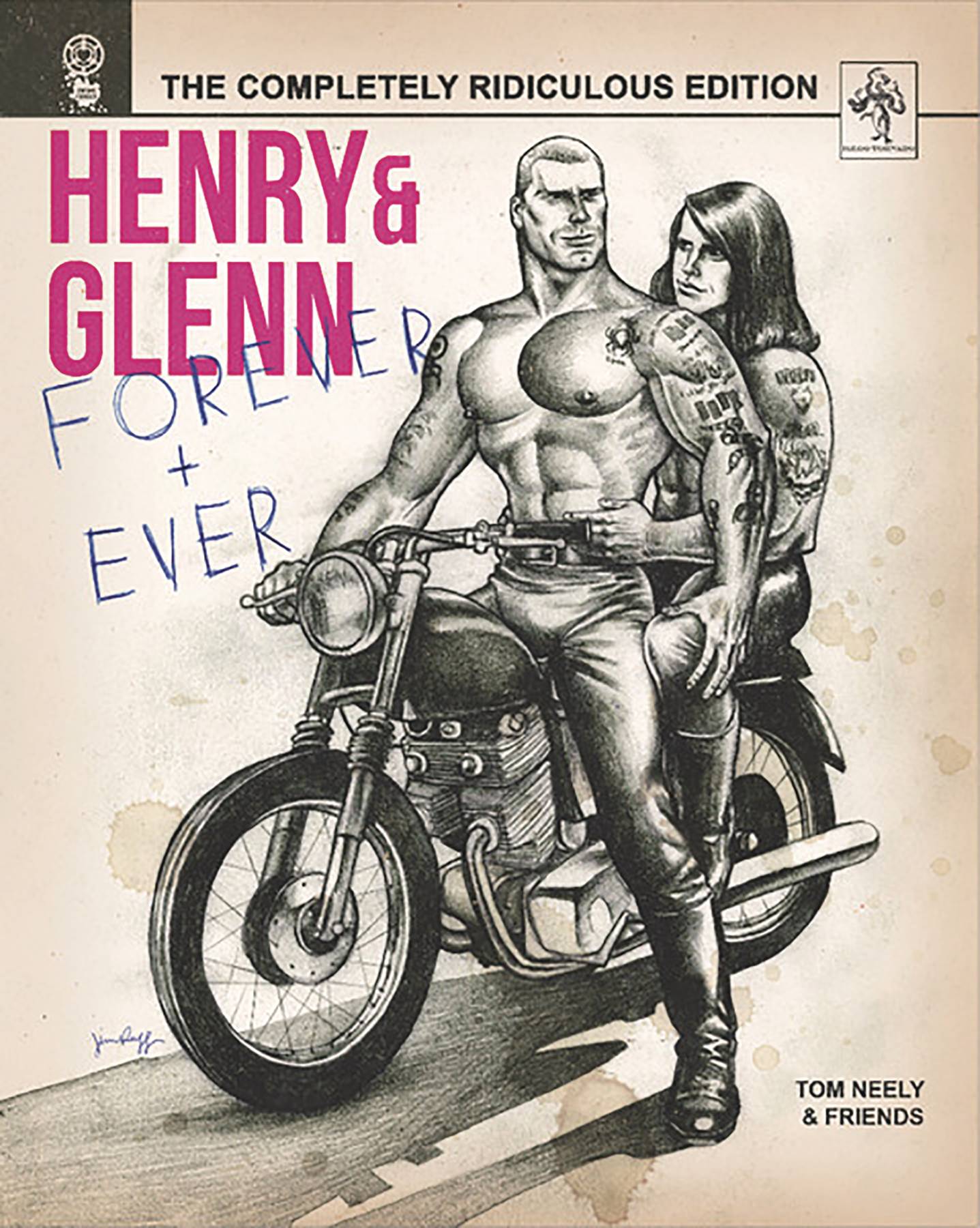 Henry & Glenn Forever and Ever HC: The Completely Ridiculous Edition
Lauren's Pick
Henry and Glenn are back and better than ever! In these hilarious short stories, Tom Neely (The Humans) and a star-studded list of indie cartoonists imagine the day-to-day routine of obvious true loves Glenn Danzig and Henry Rollins. From poorly considered deals with the devil to inlaw-induced turmoil, Henry and Glenn's relationship finds itself tested at every turn! This new hardcover edition includes never before seen art and stories from creators such as Michael Deforge, Ben Marra, and many more!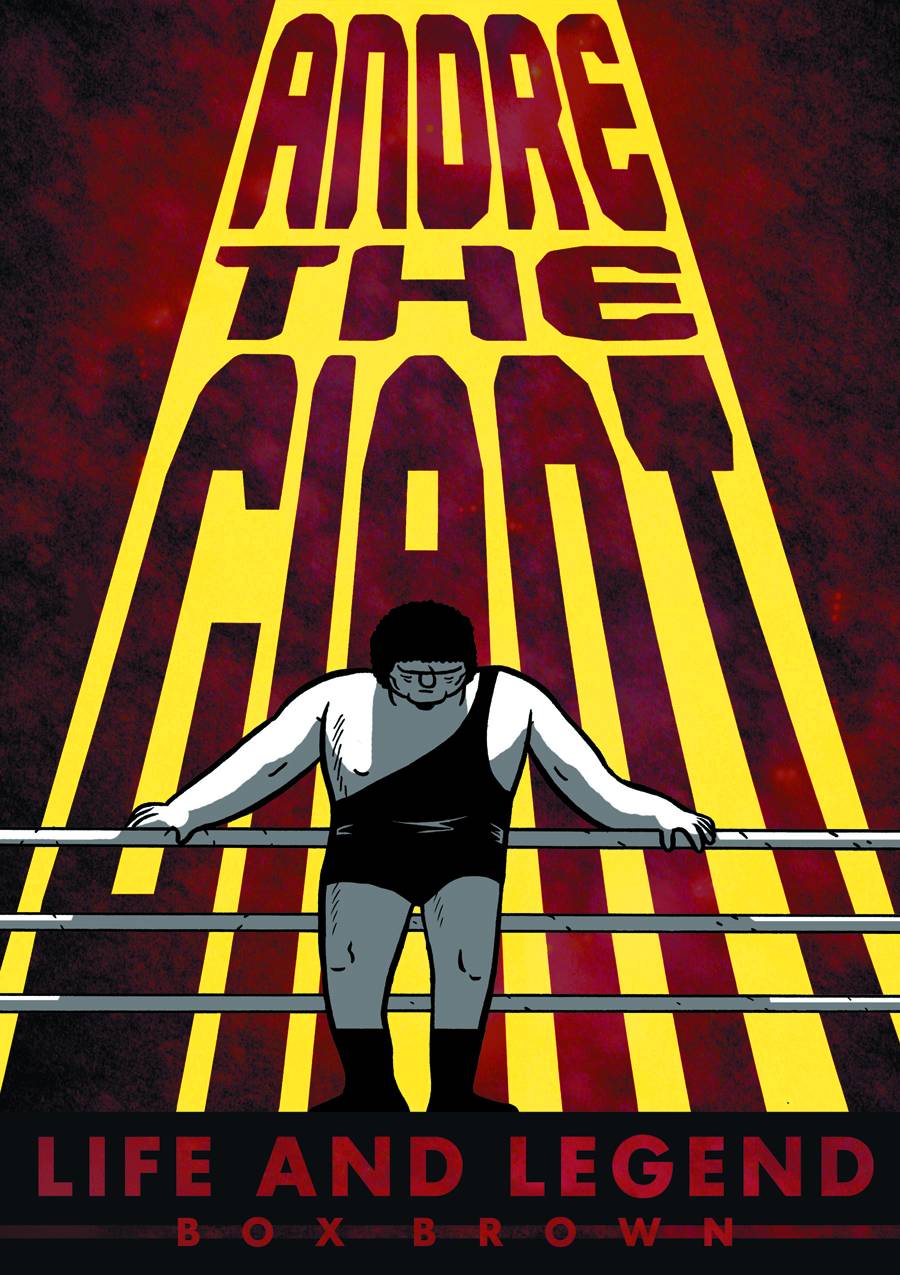 Andre the Giant GN: Life and Legend
Mike's Pick
I'm not a pro wrestling fan, but I have an appreciation for some of the larger than life figures produced by the medium. The Rock, John Cena, and Hulk Hogan are all household names, but Andre the Giant may be the most fascinating. Box Brown, creator of Everything Dies and Tetris: The Games People Play, delivers a humanistic and well-researched account of the iconic figure in Andre the Giant: Life and Legend. Brown utilizes a loose cartoony style to illustrate the enormous highs and lows of Andre's life, giving equal time to both his triumphs in the ring and his all too human failings. It's a complex portrait delivered in numerous short vignettes. A quick but thoroughly satisfying read, Andre the Giant: Life and Legend is worth your time, even if you don't know the difference between a headlock and a choke slam!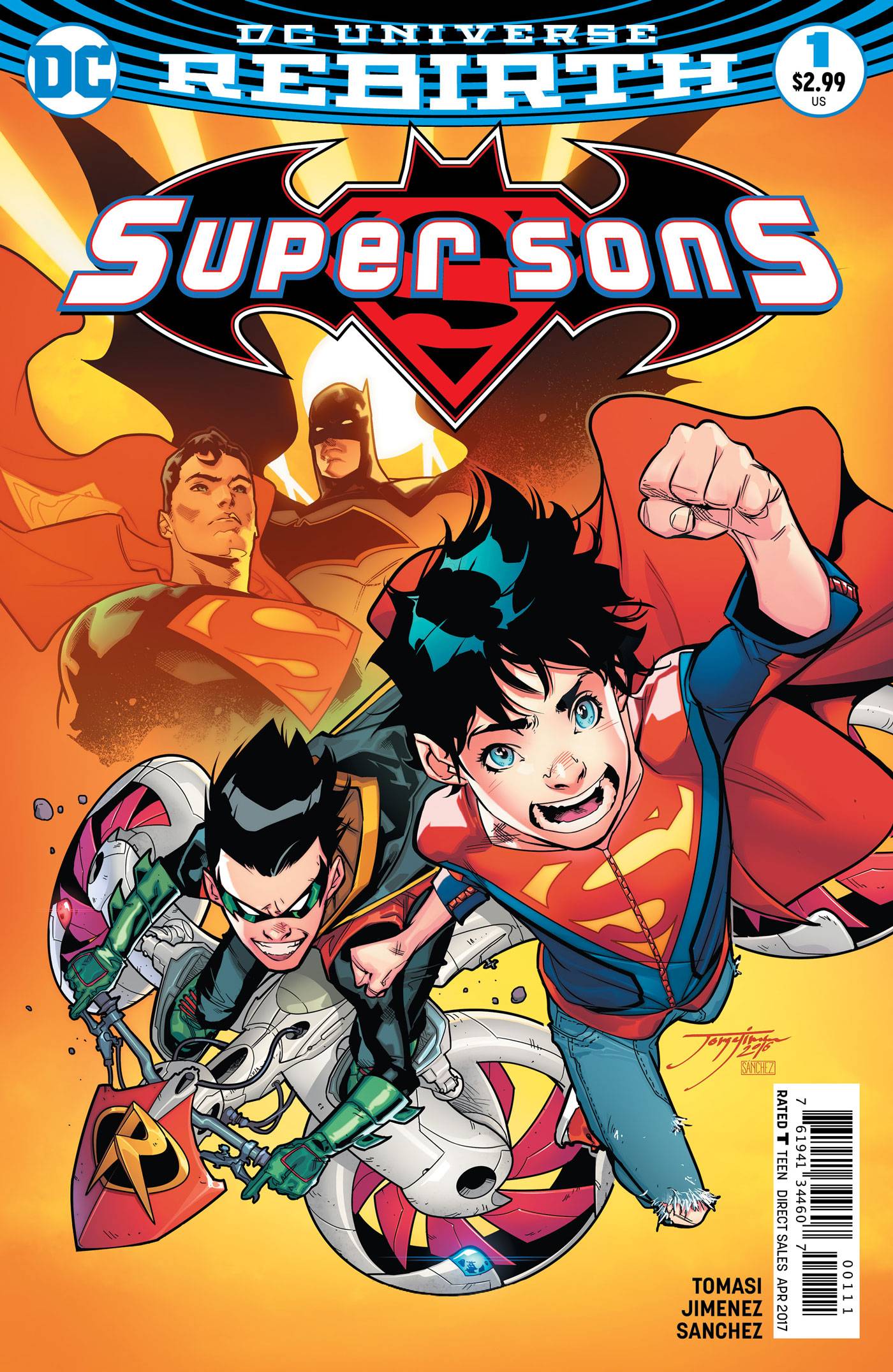 Trish's Pick
Super Sons, a new DC series written by Peter Tomasi (Batman & Robin), sees the sons of Batman and Superman themselves reluctantly teaming up and working together despite their vast differences in personality and lifestyle. While DC's books are frequently teeming with angst and the threat of doom looming overhead, Super Sons manages to capture the childish essences of Damian Wayne and Jonathan Kent – a reminder that while these boys are superheroes, they both (yes, even Damian) yearn for the presence of friends. The art by Jorge Jimenez (Earth 2 Society) is energizing and displays the boys with large eyes and gangly figures, adding to the youthful and lively nature of the book. The dialogue between the two boys is entirely endearing with very tongue-in-cheek bickering laced throughout each issue with their developing relationship really at the forefront of the series.
Super Sons #6 is out now with #7 is on its way, due out on August 16th. OR! Volume 1, containing issues #1-5, has a release date of October 11. We are taking pre-orders now!
Sarah's Pick
After being banished from her village, a young Viking warrior, Aydis, sets out on a mission to release the Valkyrie Brynhild from a curse cast upon her long ago by the god Odin. With the help of some old friends, the two women band together to end Odin's oppressive reign. This book is beautiful and gay and Beautifully Gay™ and created by a team women about women, which is something still uncommon in comics today.
All these great options and so little space. But come in to the store and we will give you more and more and more... And more great books to try! And we will be back next week, right here, with new, incredible staff picks!