We apologize for the lapse last week. But we are back and with some enticing new Ogre Picks! Check 'em out!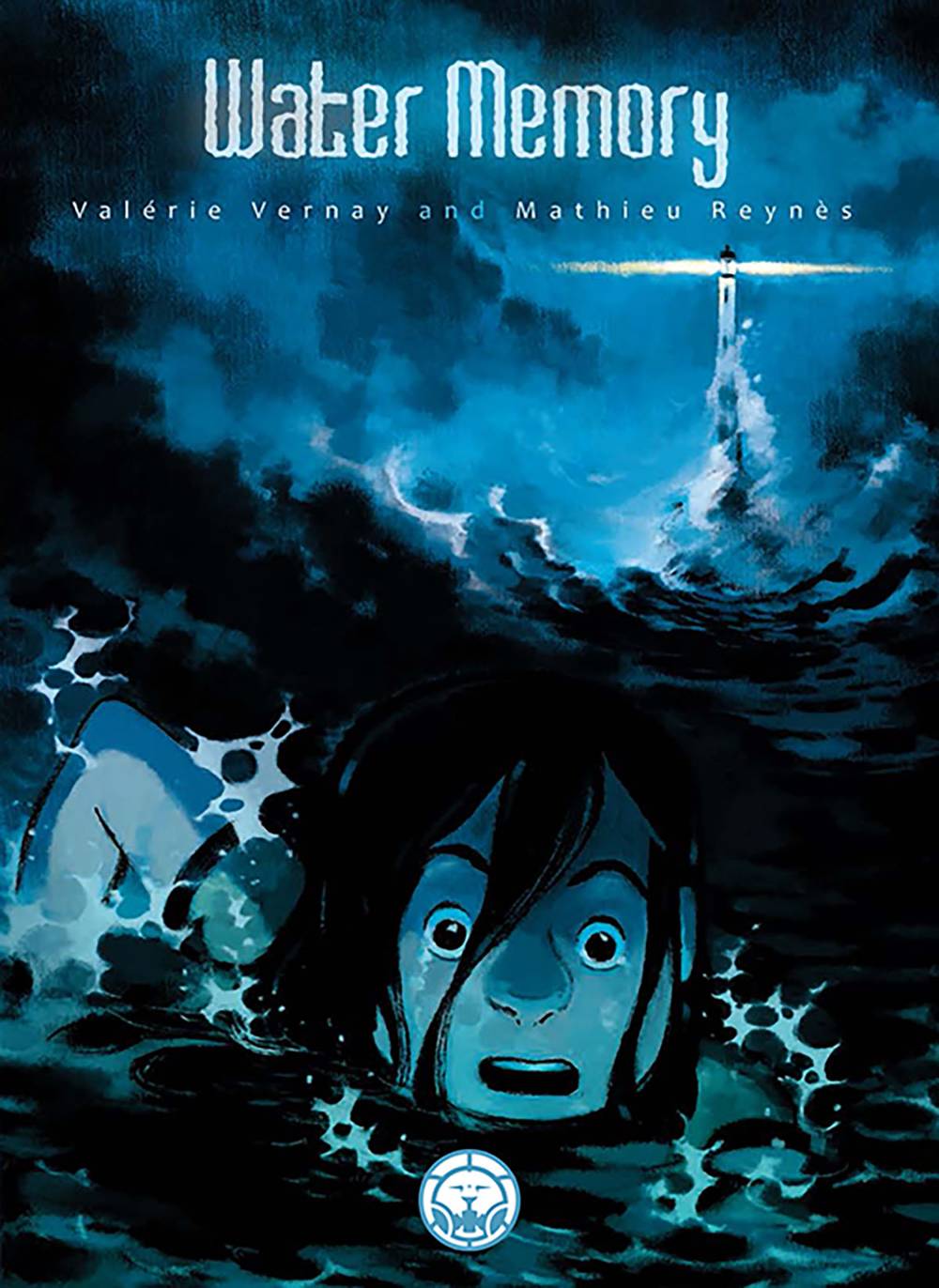 Gib's Pick
Valerie Vernay and Mathieu Reynes have a great new book from The Lion Forge Roar line. They deliver a wonderful story of a young lady's exploration of her Mother's ancestral home and her family's place in that setting. Exploring the New England town stirs her curiosity about the weird stone monuments and the enigmatic hermit living nearby. The art displays the warmth of the town and the moody dangers of the sea perfectly. This graphic novel is not to be missed!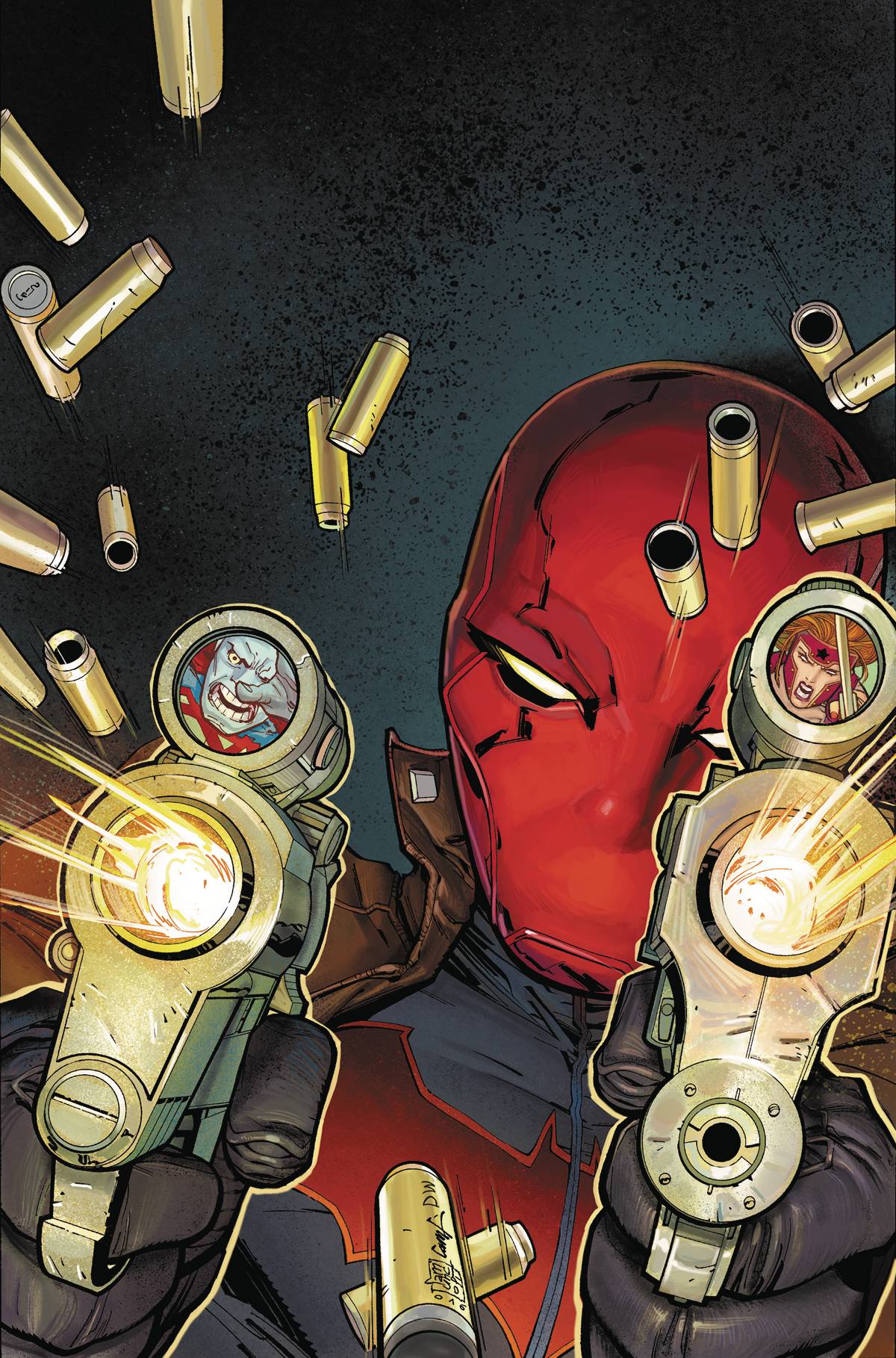 Red Hood and the Outlaws TP Vol 1 (Rebirth)
Trish's Pick
What do you get when you cross a murderous former Robin, an Amazonian warrior, and a newly awakened Superman clone? If your answer is "I don't know, but that sounds crazy," you're right, but it totally works. These three odd companions come together from vastly different circumstances and are forced together in a situation that builds an incredible bond between them forged from trust and instinct, each serving as a more chaotic counterpart to the famous DC Trinity. Artemis and Red Hood develop a very sarcastic and competitive friendship, while Red Hood serves as an almost parental-type figure to the very confused and naive Bizarro. At the same time, Red Hood is also attempting to rekindle his relationship with Batman. As a self-proclaimed Jason Todd connoisseur, this is definitely my favorite Red Hood story told since Under the Red Hood. However, both old and new fans will love this book, as each character's origin is retold in the first volume!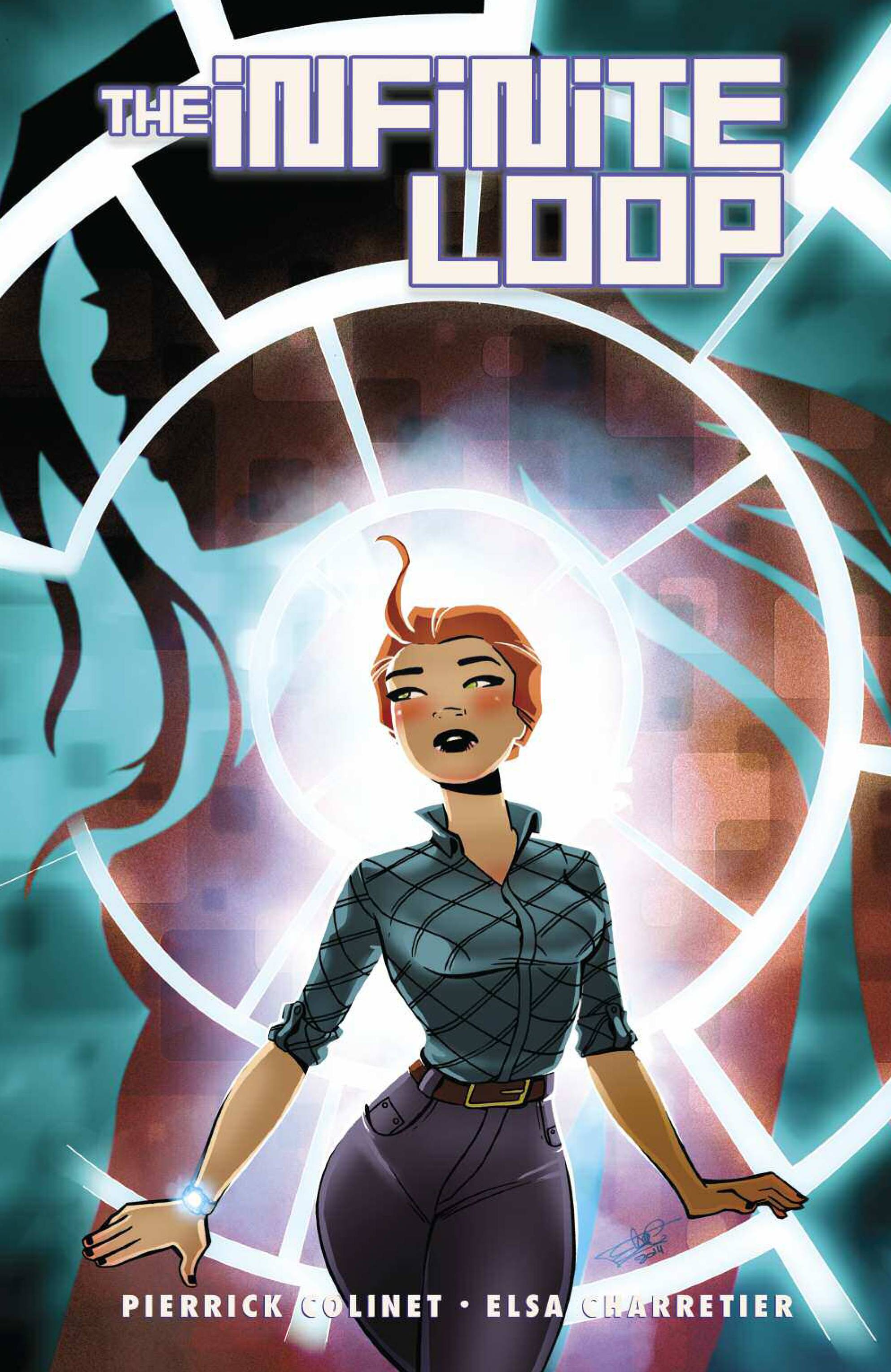 Sarah's Pick
In a world where time-travel is commonplace, a young woman named Teddy is tasked with maintaining the flow of time by eradicating time paradoxes referred to as "anomolies." Up to this point, anomolies have only been objects or species that have long since been extinct until the mysterious source sends through an anomoly in the form of a mysterious and beautiful woman name Ano. Teddy must now decide if she can bring it upon herself to eradicate this woman that she's fallen in love with, or keep her alive and suffer what consequences this might cause to their timeline.
Infinite Loop: Nothing But the Truth #1
The first volume is a self-contained, six-issue story full of action, romance, and sci-fi fun. Colinet and Charretier will return to the story once again as writers with a new mini-series that follows Teddy back in time to a town where everyone is addicted to lies. Daniele Di Nicuolo (Power Rangers Pink) will take up the mantel of artist, with the first issue arriving in stores on September 27th.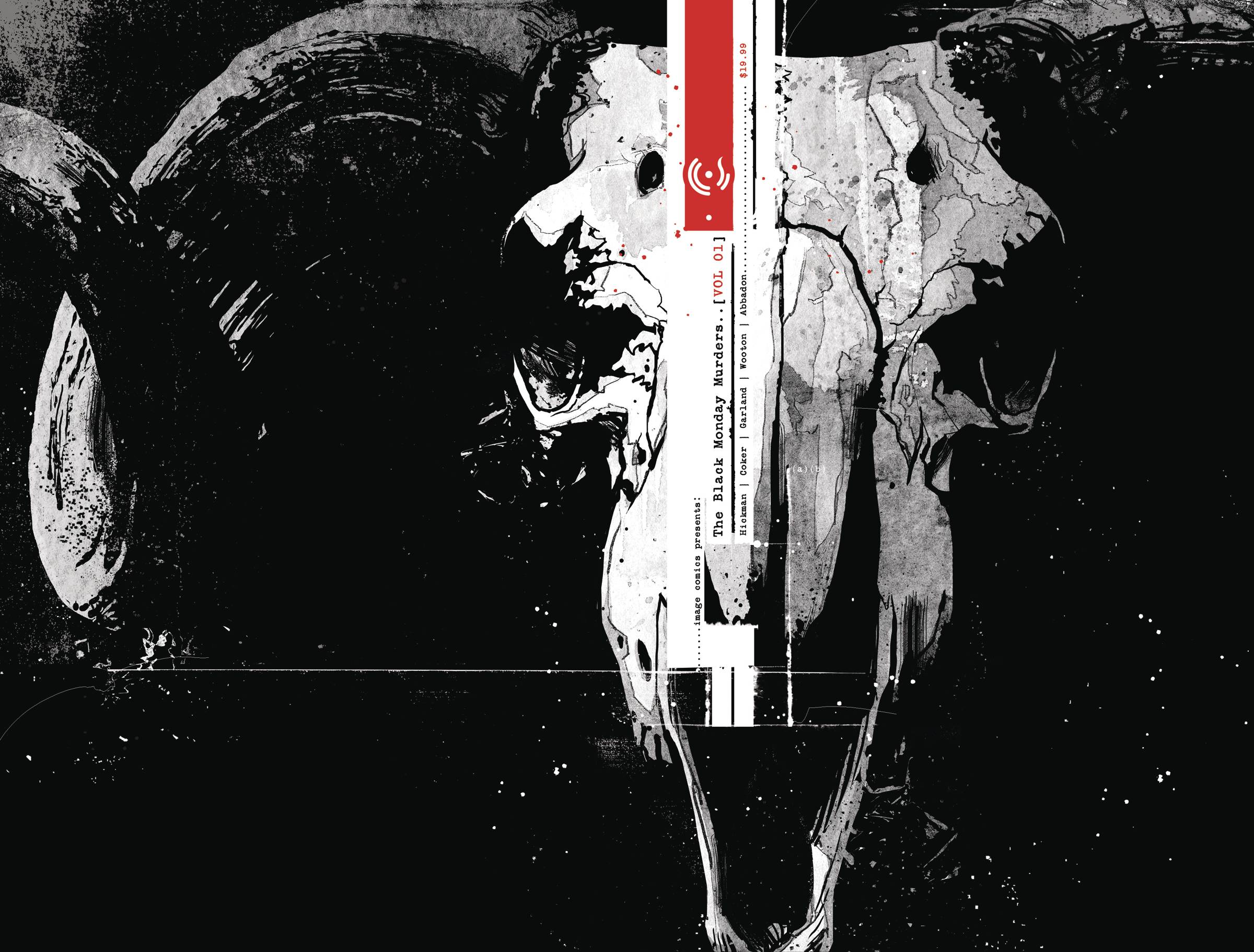 Black Monday Murders TP Vol 1
Mike's Pick
Do you like stories about secret and vastly powerful cabals? How about dark gods influencing human history? What about charts, graphs, redacted documents, voodoo, and strange alien alphabets? Combine these elements and filter them through the mind of Jonathan Hickman (East of West) and you get Black Monday Murders. This densely plotted ongoing series from Image is as enjoyable as it is inscrutable. I've eagerly devoured every issue and I'm still not entirely sure what is happening. That's okay, though, as the mystery of it all draws you into the world. Economics and mysticism make for weird bedfellows but like a French fry in a Frosty, it's surprisingly tasty. Additionally, scratchy yet realistic art by Tomm Coker (Blood & Water) brings a verisimilitude to the altogether unsettling proceedings. This book is unconventional, cerebral, and a little creepy. Most importantly, though, it's fun. Give it a try, the first volume is available now.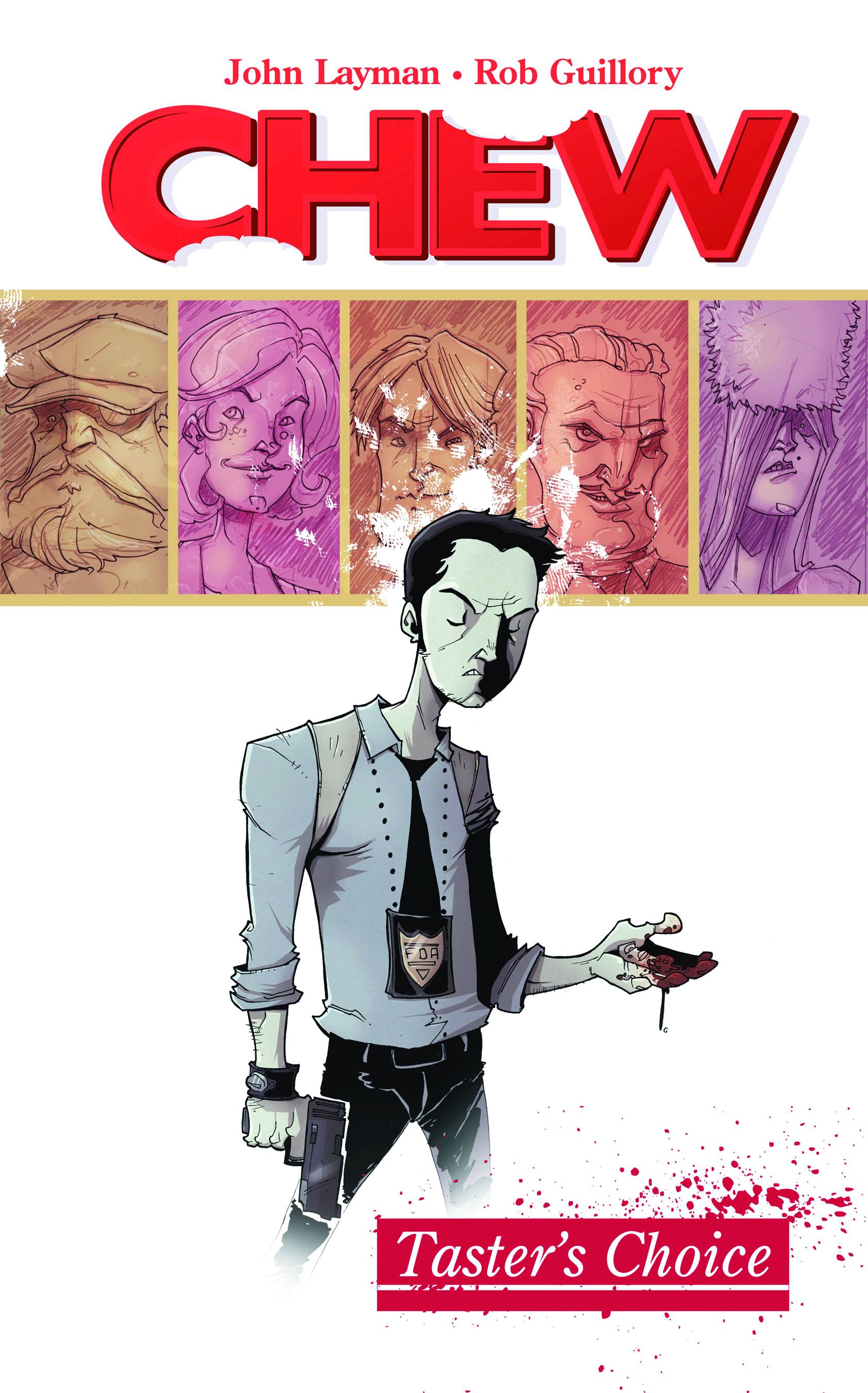 Juan's Pick
Chew, from John Layman (Detective Comics) and Rob Guillory (WWE Comics) is about a detective with a secret. A weird secret. Tony Chu is a Cibopath, which means he gets psychic impressions from anything he eats. He is an amazing detective, as long as he is willing to take a bite of a corpse to learn who killed said corpse and why. He works for the Special Crimes Division of the FDA, the most powerful law enforcement agency in the world. If you consider yourself a foodie who likes comics with vampires, cyborgs, enhanced animals, outer space shenanigans, and killer warrior chickens, then check out Chew!
Wow! Are you stuffed full of great picks? No??? We have plenty more! Come on by and we will chat your ears off with more great stories. And check back here week to week for more enthralling reads.