It has been awhile. Did you have a good Fourth of July Holiday? We did! So many great books! Let's take a few moments and talk some.. Ogre Staff Picks!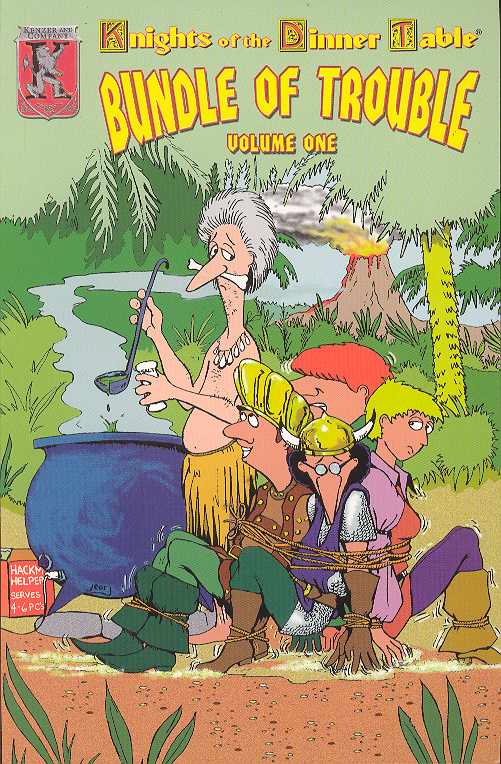 Knights of the Dinner Table: Bundle of Trouble Vol 1
Gib's Pick
Writer/Artist: Jolly Blackburn
The Knights of the Dinner Table are a gaming group. Their adventures in and out of the game are familiar and very funny. The book has been running for over 20 years and is still one of the most entertaining reads on the shelf. The art is a step above clip art, but it really doesn't detract from the story. This book is one of my favorite monthly treats, and I can't recommend it highly enough!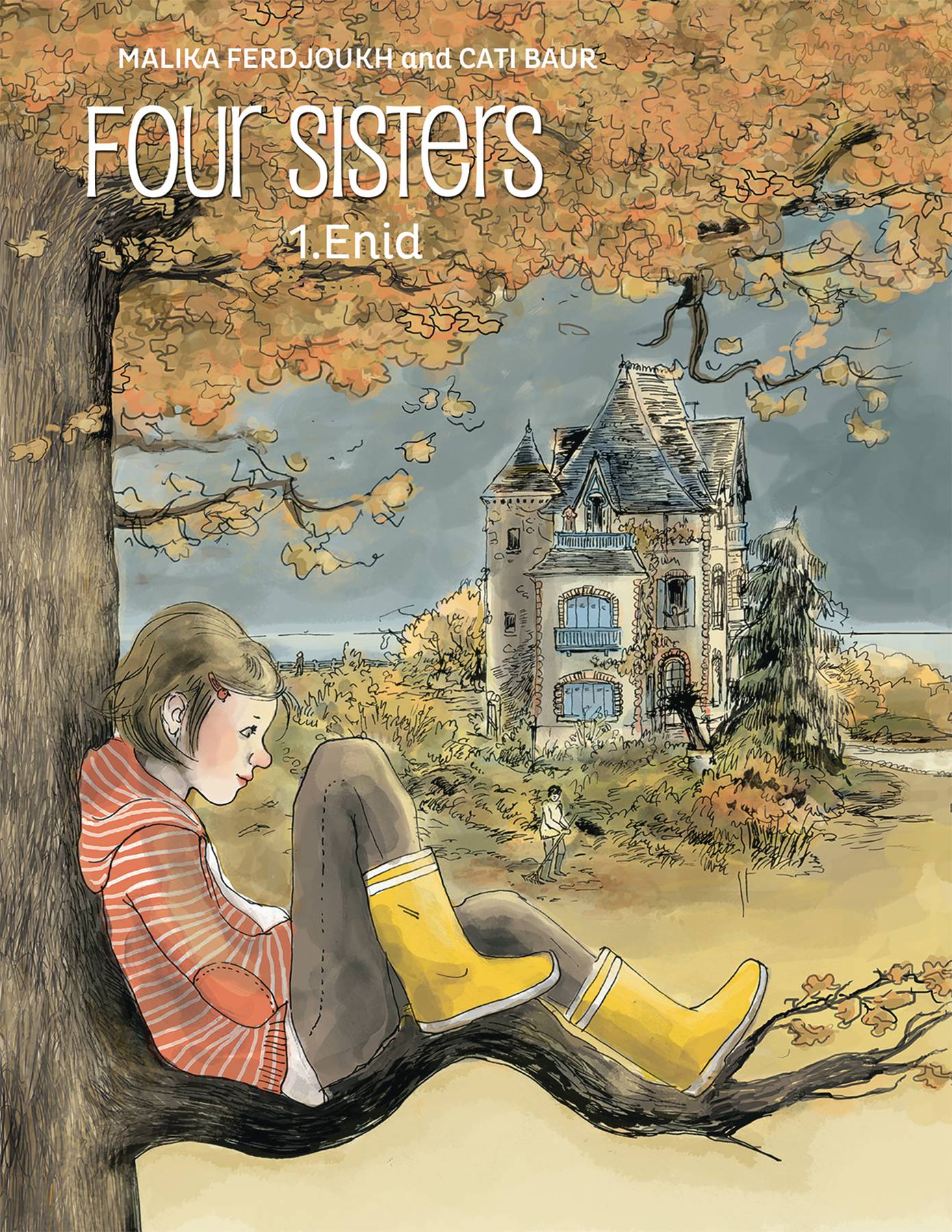 Lauren's Pick
Writer: Cati Baur
Artist: Malika Ferdjoukh
The recently-orphaned Verdelaine sisters live in a constant state of controlled chaos of their family estate, built by an ancestor on the cliffs overlooking the Atlantic Ocean. Enid is the youngest at nine and often feels ignored by her older siblings, absorbed as they are in their own storylines. Instead she occupies herself with animals, outdoor adventures, and speaking with the ghosts of her dead parents. Yes, you read that right. Artist Malika Ferdjoukh adapts Cati Baur's novels in a gorgeous and whimsical style, developing the unique personality of each Verdelaine with every stroke of her pen. This graphic novel is the first in a series, and I eagerly anticipate the release of the next installment!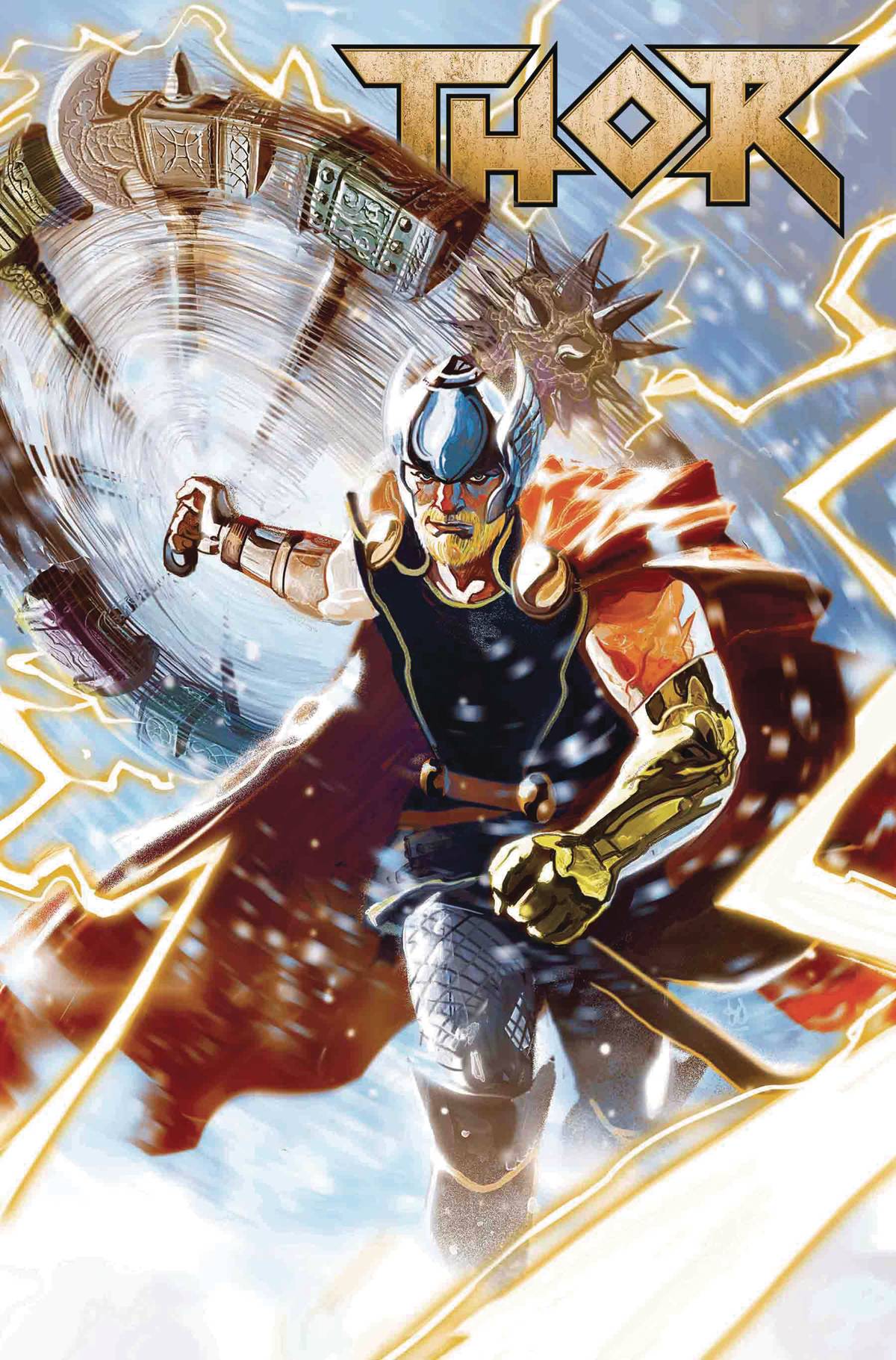 Trish's Pick
Writer: Jason Aaron
Artists: Michael Del Mundo, Christian Ward
Colorists: Christian Ward, Marco D'Alfonso and Mike Del Mundo
Letterer: Joe Sabino
Jason Aaron's long run on Thor begins a new tale - a tale of Asgardian brothers that seem to be going on a road trip through Niffleheim? Thor is back, and Loki and Balder join him now with their trusty hellhound and goat as they all find themselves teleported to the realm of the dead. The painted art style by Del Mundo is an incredible fit for Thor, not only is his art always insanely gorgeous but each realm that is visited feels unique due to the vast array of selected colors used for each. The first half of the issue mentions recent continuity, but each story is quickly summarized and wrapped up before the new story begins which makes this issue incredibly friendly for new readers. Please read Thor, thanks, I love him.
Sarah's Pick
Writers: Carole Maurel, Mariko Tamaki
Artist: Carole Maurel
After falling asleep on the bus home from a friend's house, a young Luisa wakes up in Paris in the future of 2013 with only her backpack, her Walkman, her diary, and no pager. Noticing her distress after a confrontation with a man while trying buy a phone card, a kind woman offers to help her find a way to get in contact with Luisa's aunt, who is the only person she knows in the city. As fate would have it, a woman lives across the hall from the kind stranger who has the same last name! And first name…who has the same mole on her right cheek and whose aunt's name is the same as Luisa's. Realizing that they are one in the same, the two women navigate their time together by fighting and learning about their past and future selves, their job, their friends, their sexuality, and their strained relationship with their mother. What would you say to your younger self knowing what it is you know now and how can you learn to accept yourself the way you are?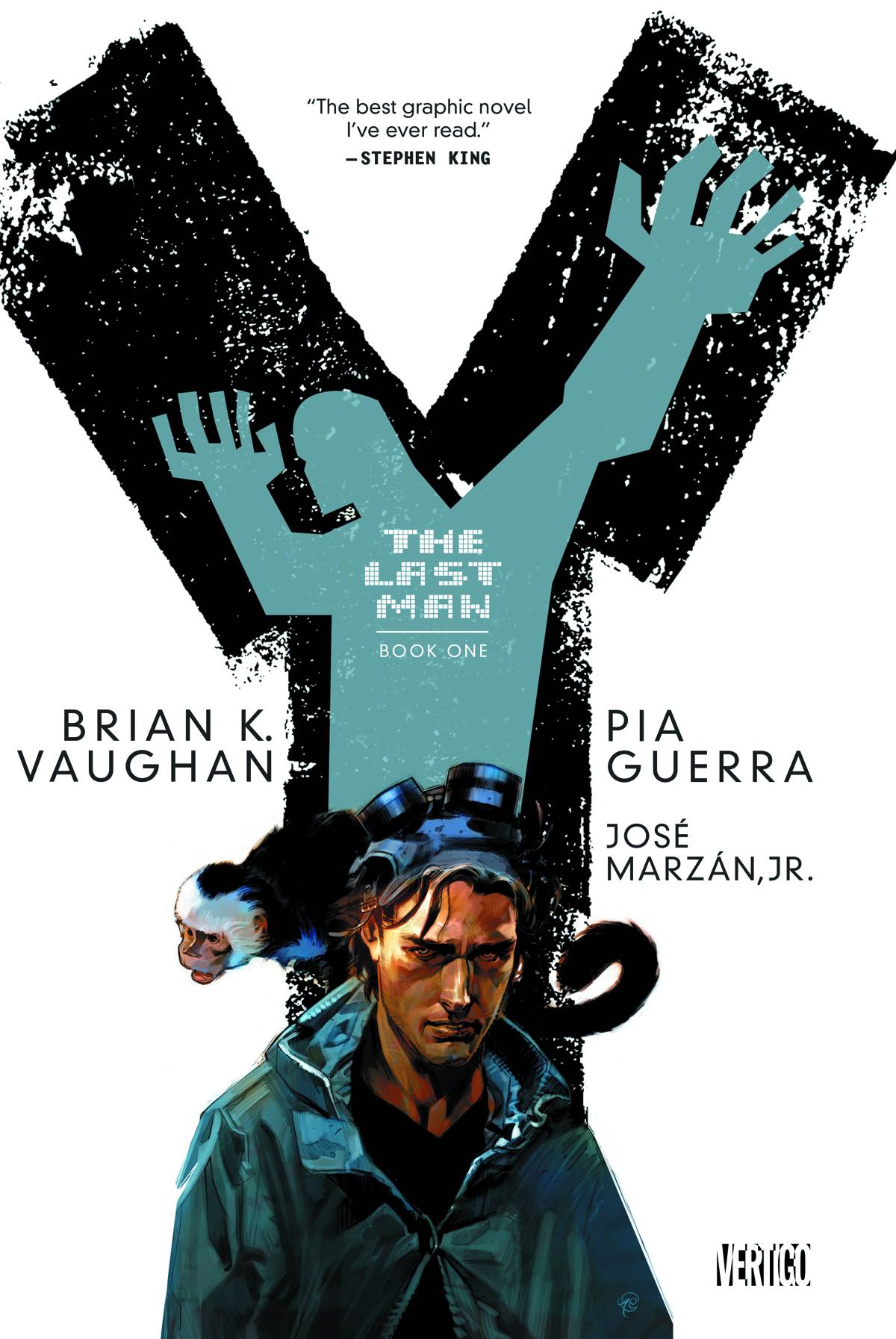 Mike's Pick
Writer: Brian K. Vaughan
Artists: Pia Guerra, José Marzan
In 2002, Brian K. Vaughan (Saga, Paper Girls) and Pia Guerra (Spider-Man Unlimited) unleashed Y the Last Man on an unsuspecting world. It almost immediately became my favorite series, at the time. The Vertigo series explores a world where all male mammals were killed off by a mystery plague except for one man and his pet monkey. The potential for cheese or camp was high. Instead, this post-apocalyptic tale opted for a more thoughtful nuanced approach. What militaries would still be operational? Would governments be able to maintain order or would the world fall to chaos? What would be the impact on religion, culture, and class structures? Additionally, gender politics are front and center, making the book seem especially relevant still. It's not all just subtext and speculation, though. This is a wonderfully character centric book. Yorick, Agent 355, and Dr. Allison Mann, along with a cadre of notable supporting characters, are fleshed out in detail. The fantastic premise is grounded by the authenticity of our leads. Completed in 2008, the series is available in its entirety in five very affordable volumes. It receives my highest possible recommendation. Please note, though, that Y the Last Man is intended for mature readers as it contains harsh language, adult themes, and frank depictions of sexuality and violence.
Need a few more new reads? Come by the store! Let us suggest one... Or two... Or Ten more!