It has been a crazy year! Today is the final shopping day of 2017 and we have one more Staff Pick to offer and then we will see you in 2018.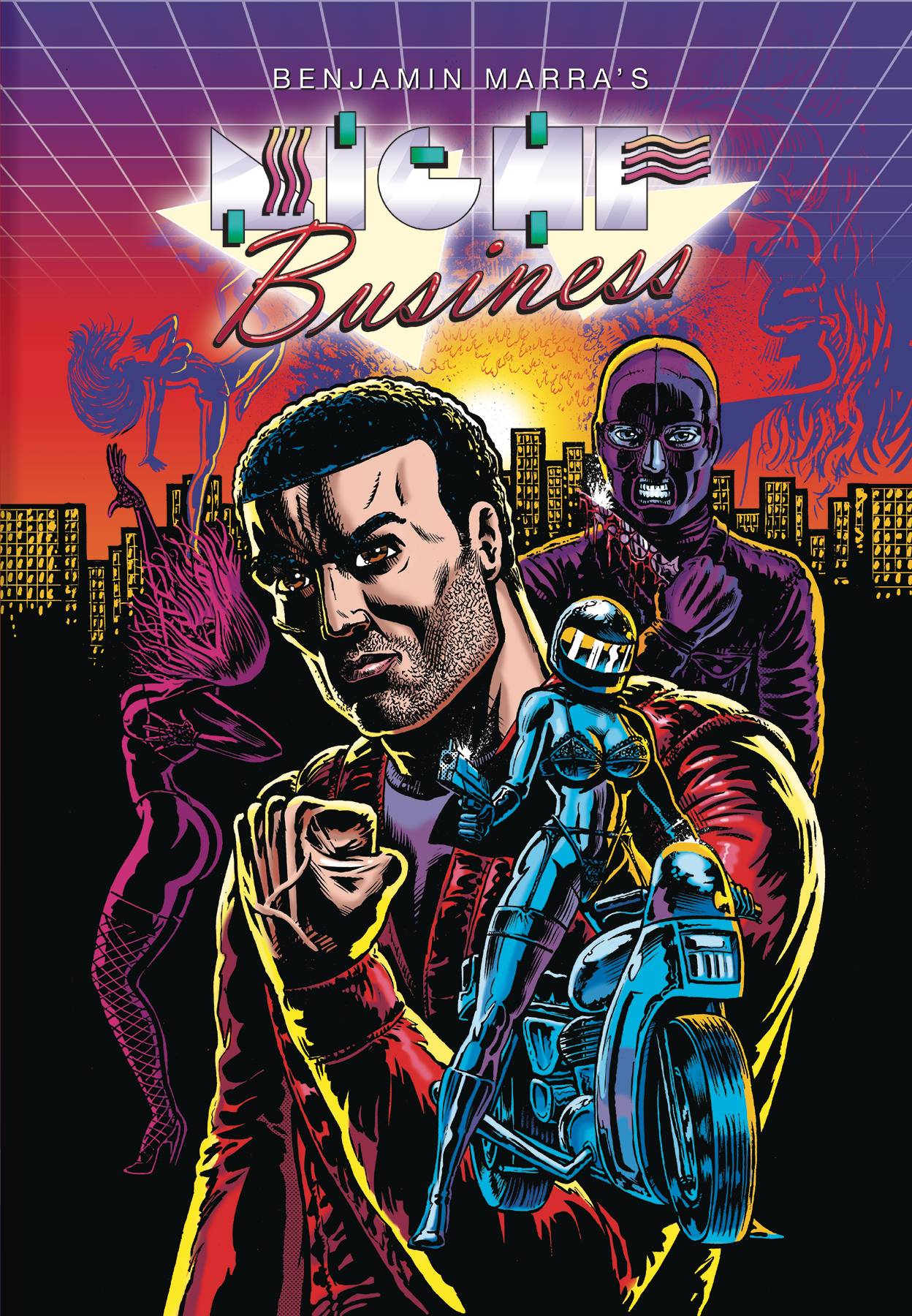 Mike's Pick
At last! My most anticipated graphic novel of 2017 has arrived. Ben Marra's Night Business is here and it does not disappoint. Upon reading his deliriously lurid Terror Assaulter: One Man War on Terror in 2015, I knew I would be a lifelong fan. His follow up, a collection of his self-published comics titled American Blood, only cemented my feelings. Marra has shown himself to be a master of garish violence and sexuality delivered with deadpan irony. This new story chronicling street toughs, strippers, gangsters, pimps, a secret society, and a slasher killer allows Marra to play to his strengths while the page count gives an epic feeling to the proceedings that is not present in his previous works. If you consider yourself a fan of sleazy '80s slasher films or low budget actioners, you will dig this book. With artwork reminiscent of something a stoner metalhead might have scrawled in a college ruled notebook during some long lost study hall, Night Business wears its underground, rock n' roll attitude on its sleeve. For some, this book probably pushes the boundaries of good taste. For me, it's trashy, tongue in cheek, gold!
The final day of 2017 is here and we hope to see you today! We have this one and so many more staff picks that we can offer you in store. But... In the small change we do not see you... Have a wonderful New Years and we will see you in 2018!