We apologize for the few weeks of no Staff Picks! But let's get right on in. Here are this week's Ogre Staff Picks..
Gib's Pick
Port of Earth continues the last few year's wealth of great science fiction comics. Aliens come to Earth, and they want to build a gas station here. No invasion, no obliteration, just a gas station. So the Earth gets new energy technology, and the aliens get access to a small area to refuel their ships and are banned from wandering the planet. Zack Kaplan (Eclipse) then asks all the best questions about the new state of the world. Who is actually in charge of Earth now? What repercussions do aliens have to deal when they do leave the port and who do they answer to? How does the new energy technology affect the world economy? The first issue follows two members of the Earth Security Agency, tasked with protecting humans and aliens from each other, as they go about their day. There are three issues so far, and each one has brought more knowledge of this new world, and more questions about what is really going on. This book is a great read and getting better!
The Trade Paperback (collecting issues 1-4) hits shelves on March 14th. We are taking pre-orders now!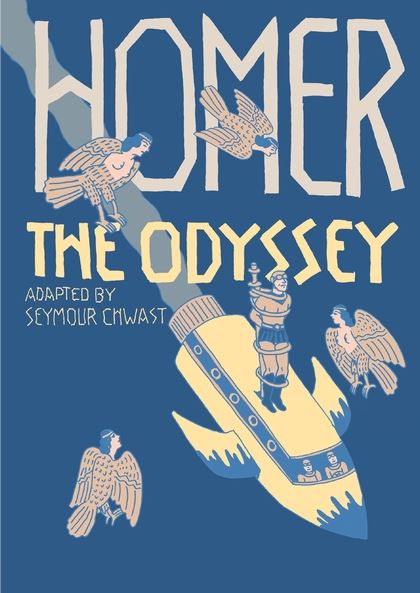 The Odyssey adapted by Seymour Chwast
Lauren's Pick
Legendary designer/illustrator and co-founder of Push Pin Studios Seymour Chwast takes on another classic with this graphic novelization of Homer's Odyssey. Though it's a story that many cartoonists have spun, Chwast's interpretation is striking in both its visual irreverence and its narrative faithfulness to the source material. Ships become rockets and the Trojan horse is a giant robot, but the text of the story itself would pass muster at least as a Spark Notes version of the original epic poem (with maybe slightly less passages about how Odysseus is the manliest man to ever man, sorry if that's what you're after). Chwast brings the Odyssey to life and revels in its idiosyncrasies! I like it a lot and so will you if you're cool.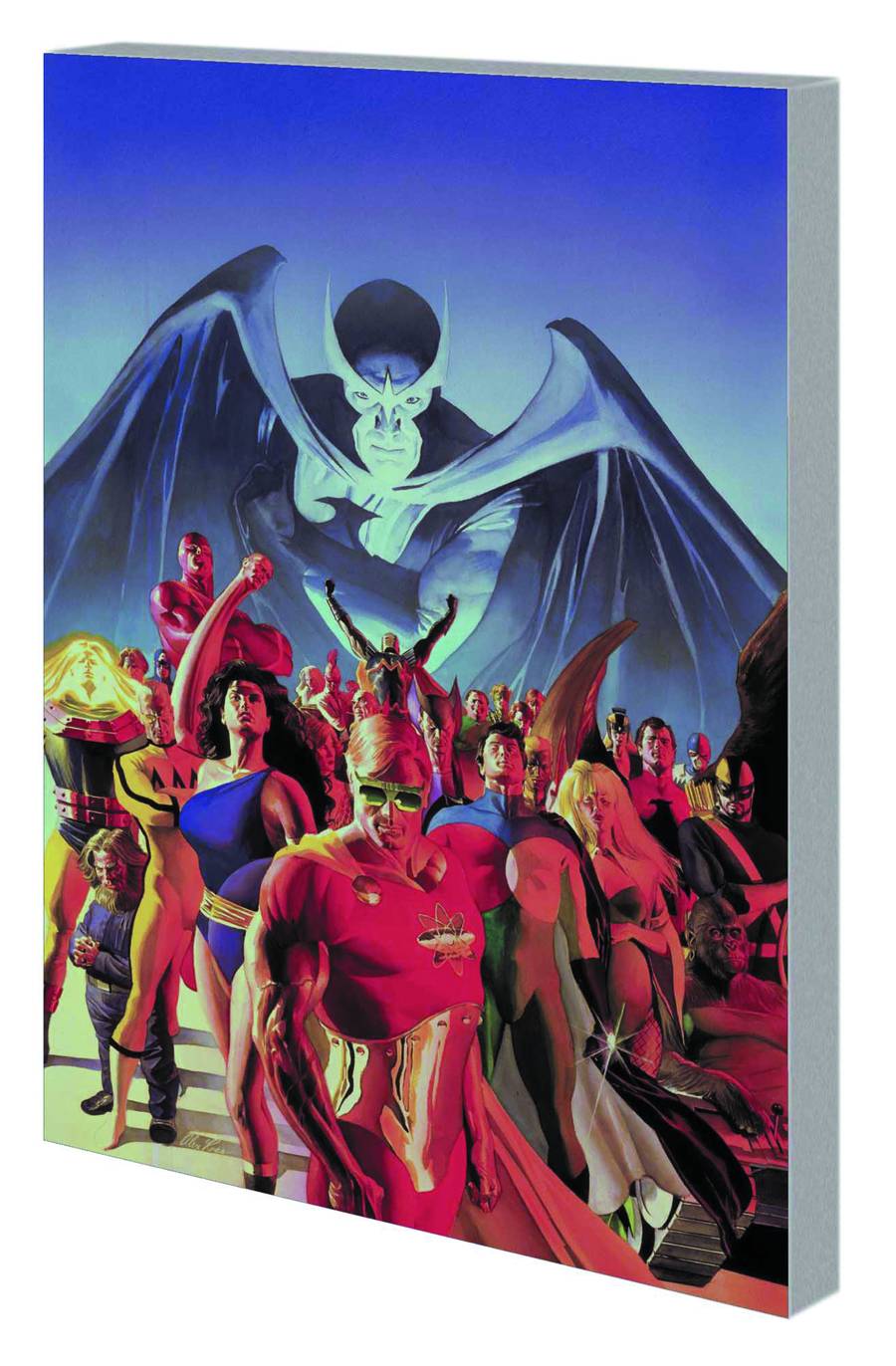 Mike's Pick
Most superhero comic fans will point to Watchmen and Batman: The Dark Knight Returns as being the most influential books of the last thirty or so years. Seemingly overlooked is the late, great Mark Gruenwald's Squadron Supreme, which beat both of these admittedly great series to the stands by about a year. Gruenwald (who also co-wrote the original Marvel Super Heroes Contest of Champions and co created the fan favorite Official Handbook of the Marvel Universe) took Marvel's Justice League analogs and explored the notion of imperfect superheroes trying to use their powers to create a utopia. Aided by a handful of artists and freed from the constraints of maintaining intellectual properties' status quo, Gruenwald penned an emotionally resonant, thoughtful, and action packed tale that feels sincere and never cynical. I dare you to read this philosophically complex sci fi romp and not recognize its echoes in Kingdom Come, The Authority, and Civil War. Ahead of its time and underappreciated, Squadron Supreme deserves a look from any superhero fan yet to discover its many treasures. As a little aside for you collector types, Gruenwald requested that his ashes be mixed in with a comic book, and his widow knew how he felt about this series, so the ink used on the first print of the 1997 TPB contains a bit of the much loved creator. Pretty cool, huh?
We know you have been patiently waiting and... You know we deliver! We know you will love these and so many more. Come on in and we can offer you many more thought provocing reads.