Are you ready for this? Are you ready for some new Ogre Staff Picks? Well then... Let's jump right in.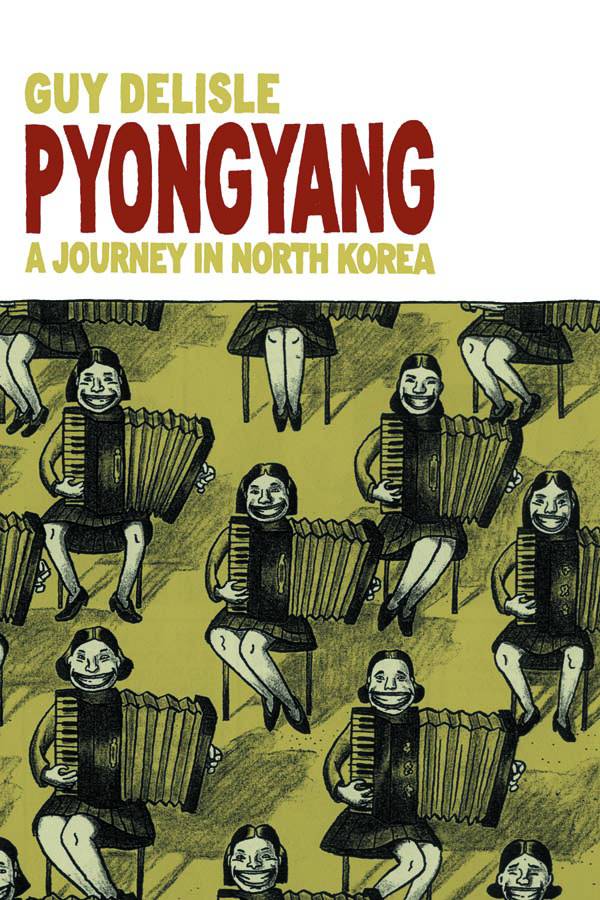 Pyongyang: A Journey in North Korea TP
Lauren's Pick
As someone who has watched a lot of documentaries about North Korea, a recurring frustration I've had is a result of the restrictions on what filmmakers are permitted to capture. Because the nation is notorious for secrecy, particularly when it comes to outsiders, so many narratives from inside the Hermit Kingdom come out feeling narrow. Guy Delisle (Hostage HC) brings something new to the table with this critically-acclaimed travelogue chronicling a year he spent living and working as an animator in Pyongyang. His drawing style is simple and clean, conveying a feeling of tremendous loneliness that echoes through every panel. Equipped with sharp observational skills and an often dark sense of humor, Delisle maximizes the potential of his medium by revealing details of everyday life that a camera may not. For those (most) of us who are unable to travel there, Delisle's Pyongyang opens a window into another world.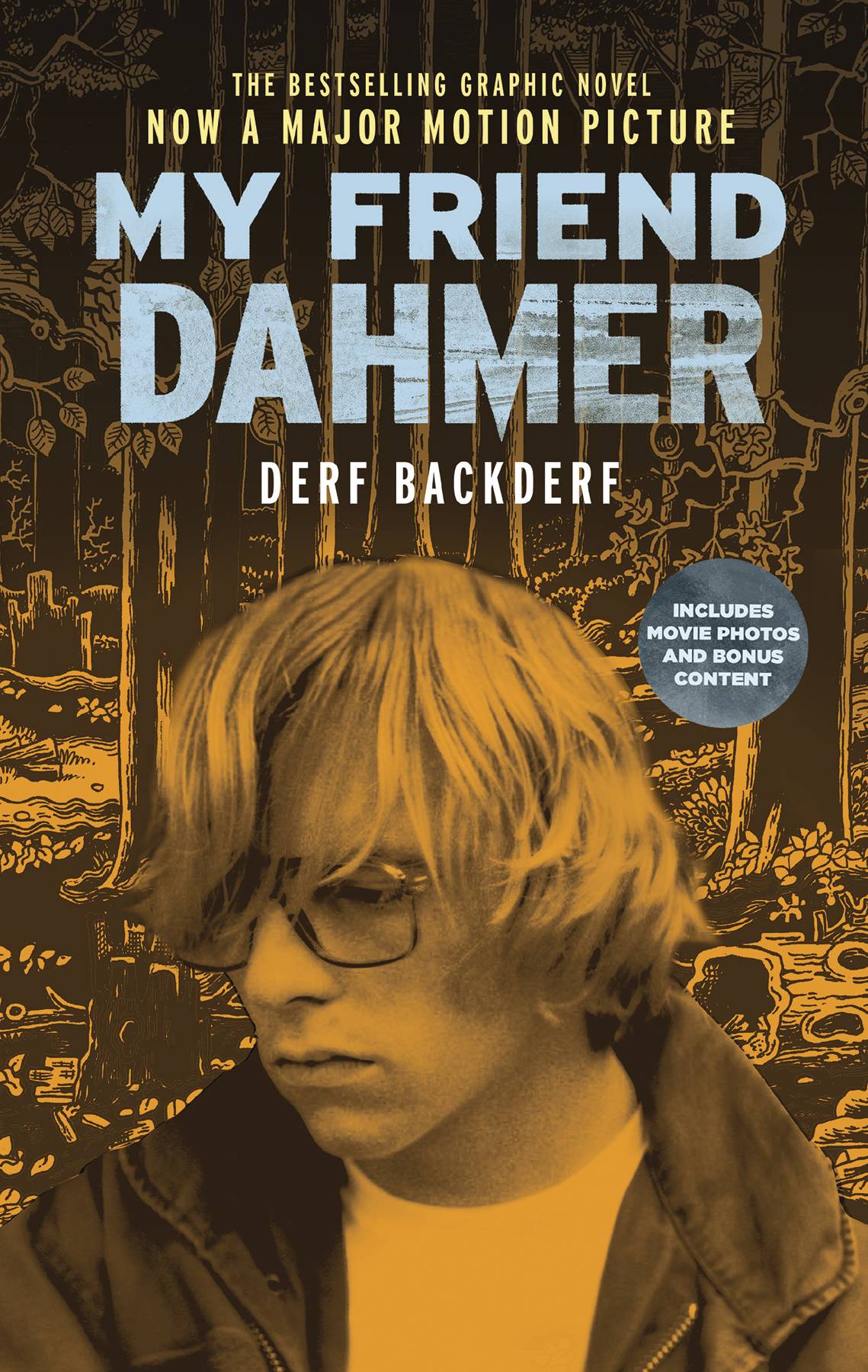 Mike's Pick
Like a mash up of From Hell and DAZED AND CONFUSED, Derf Backderf's (Trashed) tale of his adolescent pseudo friendship with the notorious serial killer Jeffrey Dahmer is both heartbreaking and horrifying. While Dahmer is the central figure in the book, he is also just a background character in Derf's own life story. Had he not gone on to commit such grisly atrocities, he would've merely been one of those oddball outcast kids you every now and then find yourself wondering about, in the cascading years after leaving the pubescent sausage grinder of high school behind. Dahmer's story, compiled from Derf's own memories and surviving high school memorabilia, as well as from credible news sources such as Dahmer and Derf's hometown Akron Beacon Journal, is told using Derf's more typical middle-American experience as a sort of foil that reveals much more in hindsight. As much as he was a monster, Dahmer was also merely human. His parents had a troubled marriage and a bitter divorce, he had a drinking problem, he had trouble coming to terms with his sexuality, he was bullied, he had urges that he couldn't confide to anyone, etc, etc. This could be the story of any number of teenagers, and yet it isn't. Derf's expressive and deceptively detailed artwork is also very engaging. It looks like a cartoonish combination of Charles Burns and Robert Crumb. Though the story is obviously a very personal one, the artwork being so unique intensified this feeling to a massive degree. All told, this is a gorgeous book, despite the nature of the narrative. My Friend Dahmer contains horror, but it is not a "horror" story. It is a human story, that happens to be about the makings of a very real monster. Read it now and then check out the new cinematic adaptation!
And... Because we did not post any Picks last week but Lauren always offers incredible book options. We thought we would double up!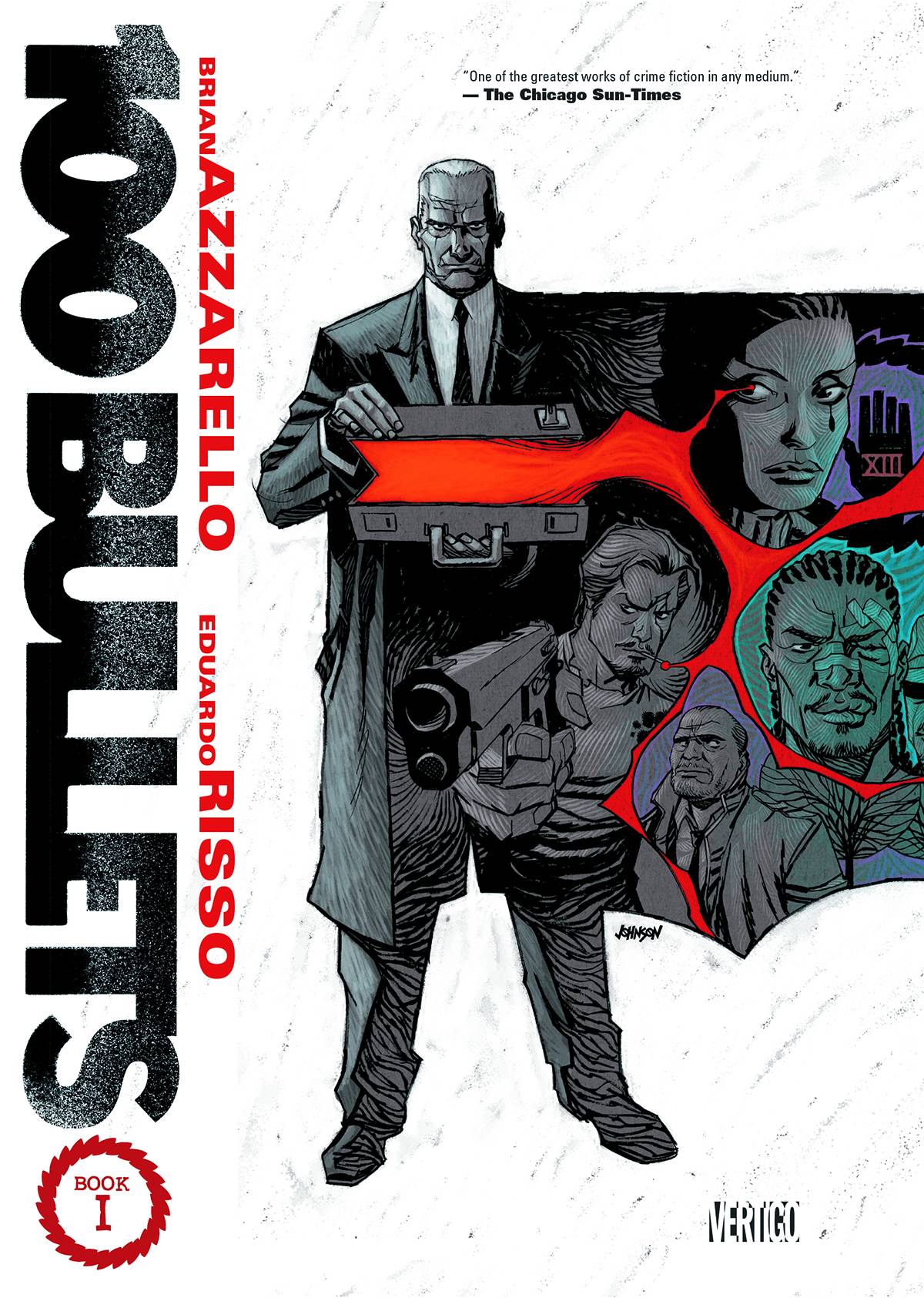 Lauren's Pick (Part 2)
A creepy old man hands you a briefcase. Inside is a gun, one hundred bullets of untraceable ammunition, and a photo of the person responsible for ruining your life. 100 Bullets is a story built on this simple moral quandary, following the mysterious Agent Graves as he travels the country dispensing the option of revenge—or justice?—to individuals who at first seem randomly selected. As the tale unravels over the course of its hundred-issue run, questions answered lead to new, bigger mysteries. Lives interconnect and are cut short, clues are hidden, and a conspiracy dating back hundreds of years is revealed. Brian Azzarello (Moonshine, Dark Knight III: Master Race) and Eduardo Risso work together masterfully to execute this sprawling work, a stellar example of modern noir fiction for fans of Sin City and Scalped.
We have the best books for you and there are so many more to offer. Make sure to stop by and we can talk your ears off! Come by and see us. And check back weekly for the best Staff Picks!