It is our goal... Nay... Our mission! To offer you the best! The best toys, the best atmosphere and... The best Ogre Staff Picks! So let's get to it!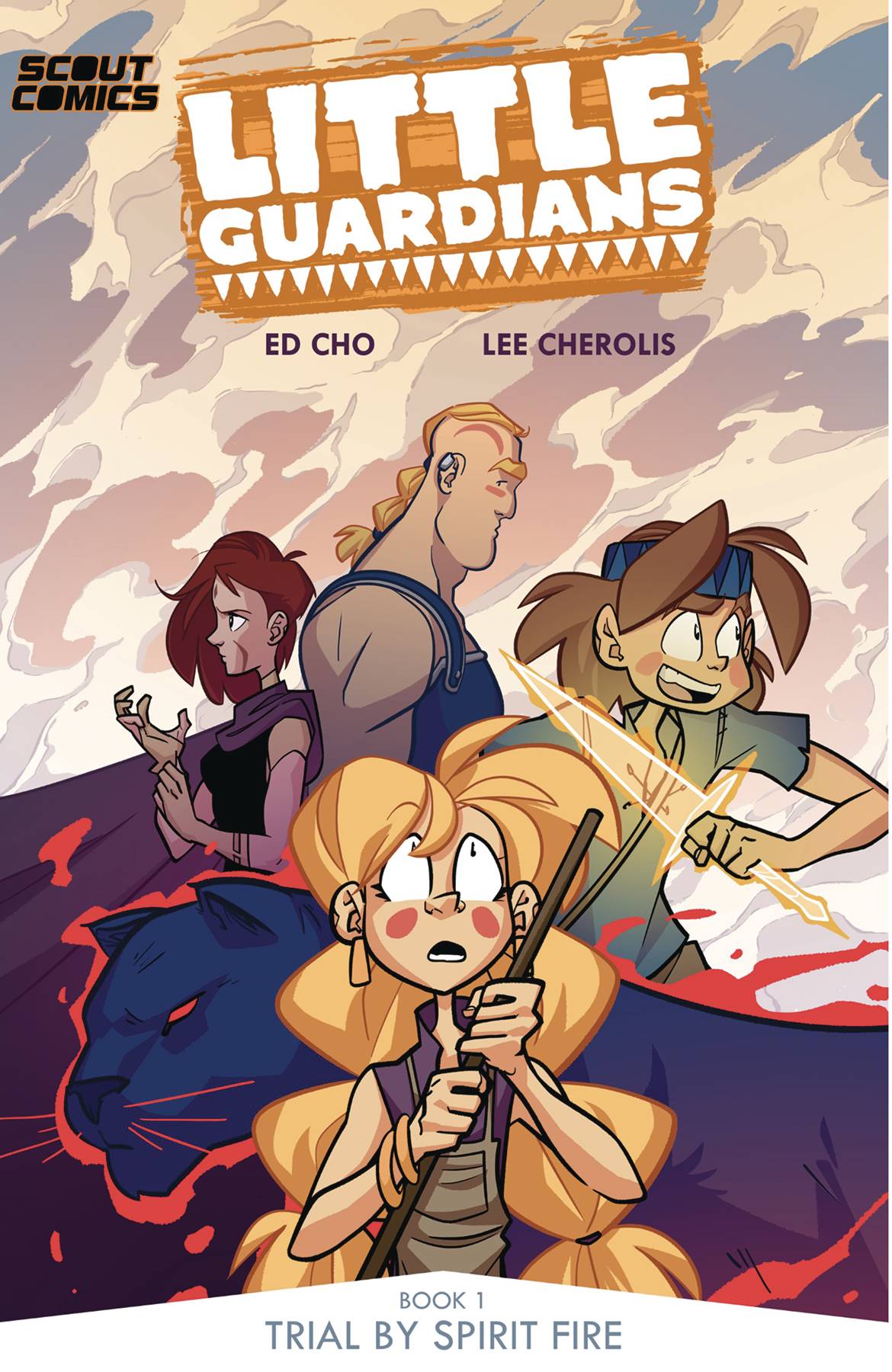 Little Guardians Book 1: Trial by Spirit Fire
Gib's Pick
In the world Ed Cho and Lee Cherolis introduce us to, villages are protected from the evils of the world by Guardians. Tane, the Guardian for this story's village is out killing a particularly nasty demon as his wife gives birth to their first child. His fight keeps him from being there for the birth of his daughter. The village has never had a female guardian, so the doctor switches our hero Subira with the shopkeep's newly birthed son, Idem. Now the children grow up trying to excel at professions they are not entirely suited for. When Subira's Guardian Spirit shows up, things are even more confusing for her. Warm and engaging, this first volume comes highly recommended.
X-Men: Worst X-Men Ever TP
Lauren's Pick
Bailey is a depressingly unremarkable teenage boy, until he's not. Surprise! When his parents tell him he's a mutant, his future seems limitless. Finally it's his time to be the special one! Then he finds out what his power is, and it all goes downhill again. It's a tale as old as Chris Claremont, weaving classic X-themes of social isolation and angst with a modern self-awareness to create something that feels brand new. Writer and Say Anything frontman Max Bemis embraces everything that's good and bad about the history of the team and offers a very satisfying explanation for years of convoluted time travel and retcons, all the while crafting a superhero story that stands on its own. The Worst X-man Ever is the best X-men story you'll find!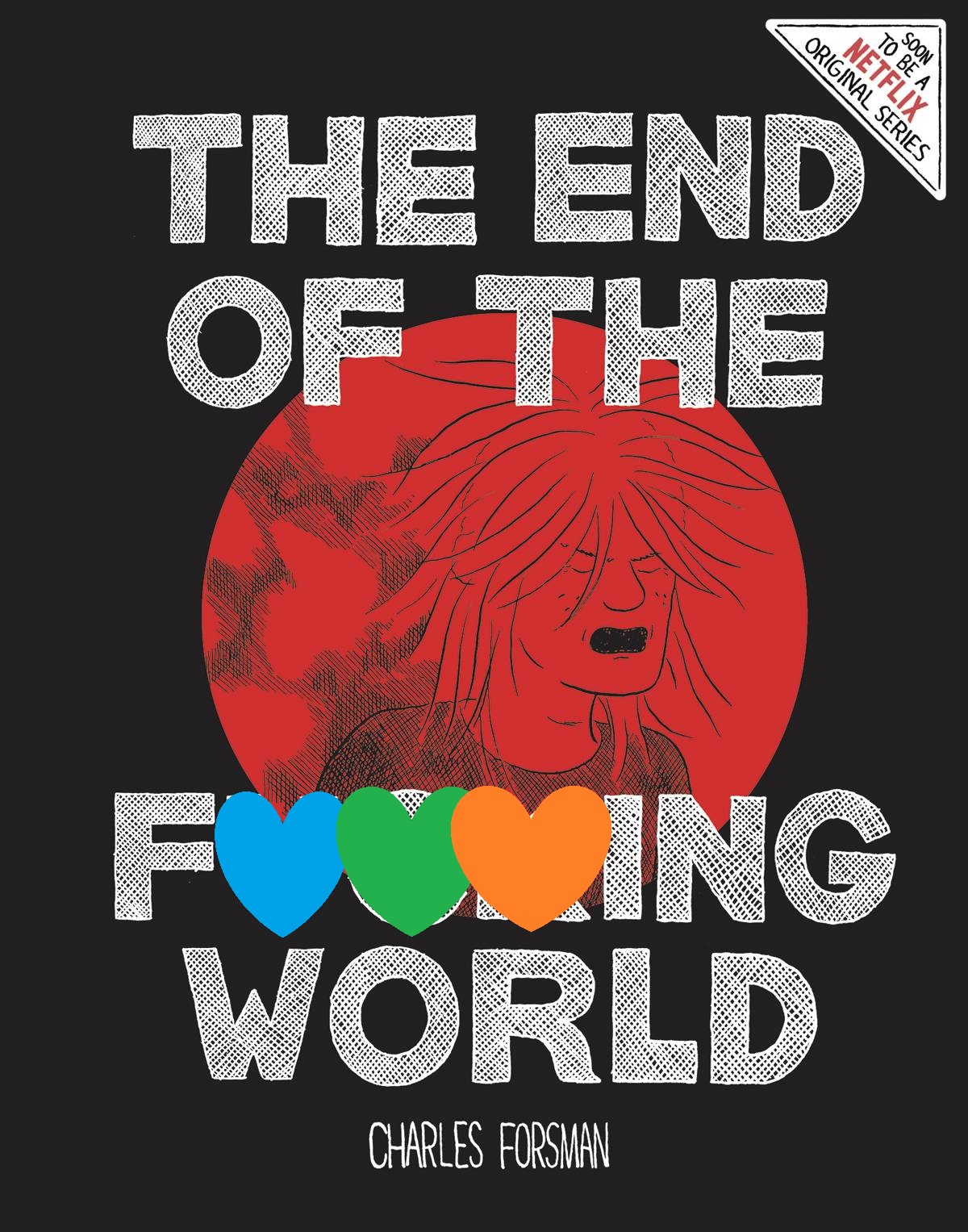 The End of the F***ing World GN
Mike's Pick
If you've ever talked to me in the store, you know that I've come to love the work of Charles Forsman (Slasher, I Am Not Okay With This). So, imagine my excitement when I heard that his graphic novel, The End of the F***ing World, was being turned into a Netflix miniseries! Though the show is streaming now, I highly recommend reading the source material first. Rendered in Forsman's minimalist style, the tale recounts the relationship of star-crossed lovers, one a jaded and wounded rebel, the other a possible budding sociopath. Despite the cartoony look of the piece, Forsman weaves a palpable tone of alienation and bittersweet young love. Also, there's murder. And Satanism. The heavy subject matter and the deceptively simple artwork combine for a flavor that is both compelling and unsettling. Violent, though not excessively so, and featuring some dark humor, The End of the F***ing World is yet another example of why anything Forsman makes is a must-read. Fantagraphics have recently gone back to press to meet the increased interest from the show, so grab the book today!
Note: Please be aware that The End of the F***ing World, both the graphic novel and the brand new series on Netflix, are written for a mature audience due to sexual content, language and violence. If you ever have any questions on themes or appropriate reading, please feel free to message us or ask while you are in the store.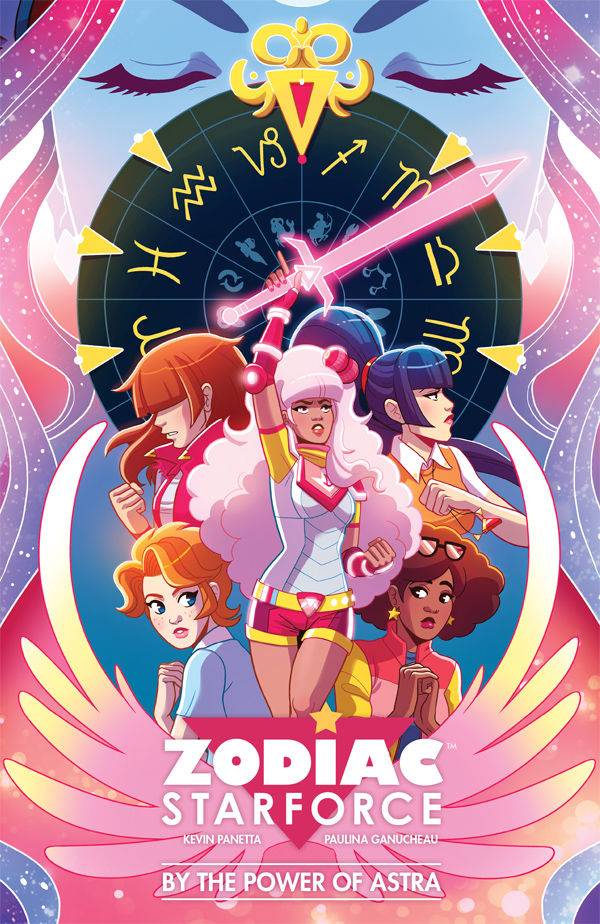 Zodiac Starforce TP Vol 1
Sarah's Pick
This book is a perfect pick for anyone who grew up watching Sailor Moon and wished they were also destined to acquire magical astrological powers to fight the forces of evil. As with many magical-girl stories, this tells the tale of a group of high school friends who have to band together to ward off the nefarious entities that threaten their lives. Paulina Ganucheau's (Another Castle) art is fun and energetic, utilizing vibrant colors and unique designs to give each character a distinct style and personality while Kevin Panetta (Steven Universe) manages to balance humor and heart to make this and entertaining read for all ages.
The Secret Loves of Geek Girls GN
Trish's Pick
The Secret Loves of Geek Girls is an anthology comprised of prose, comics, and illustrations that tells the stories of many women that have been affected by all things geeky, whether it be in their youth or recently acquired nerdery. Told from a very diverse crowd of women, this book features anecdotes from trans women, queer women, and women of color in fandom through the decades from a multitude of perspectives. The narrative varies widely, ranging from poignant to heart-warming. I really wish that I had a book like this as a kid when I struggled with my own sense of self and explored fandom for the first time. I think that all women will relate to at least one story!
Not enough? We have many, many more options to talk to you about! Come on by and see all that we can (and will) offer!