Are you ready for these Staff Picks? Are you? ARE YOU?!?!? Well, here are this week's Ogre Staff Picks.
Lauren's Pick
Follow a group of art school friends as they try to navigate the postgraduate world in this new graphic novel from Joseph Remnant (Harvey Pekar's Cleveland). Fresh out of college, main character Seth finds himself laid off from his job as an artist's assistant. Over the course of his search for some sort of fulfilling employment, he struggles to hold onto his own creativity as well as his relationships with the people in his life. Museums offer prestigious full-time internships but offer to pay in experience. Gallerists promise to open doors for emerging artists considered worthy, all of whom happen to be beautiful young women. Remnant employs his distinctive drawing style to depict a kingdom of trust fund babies with elaborate facial hair, each character more recognizable than the last. Elements of this story, if not its entirety, will feel eerily familiar to anyone who has experienced the pretentious depths of the art world.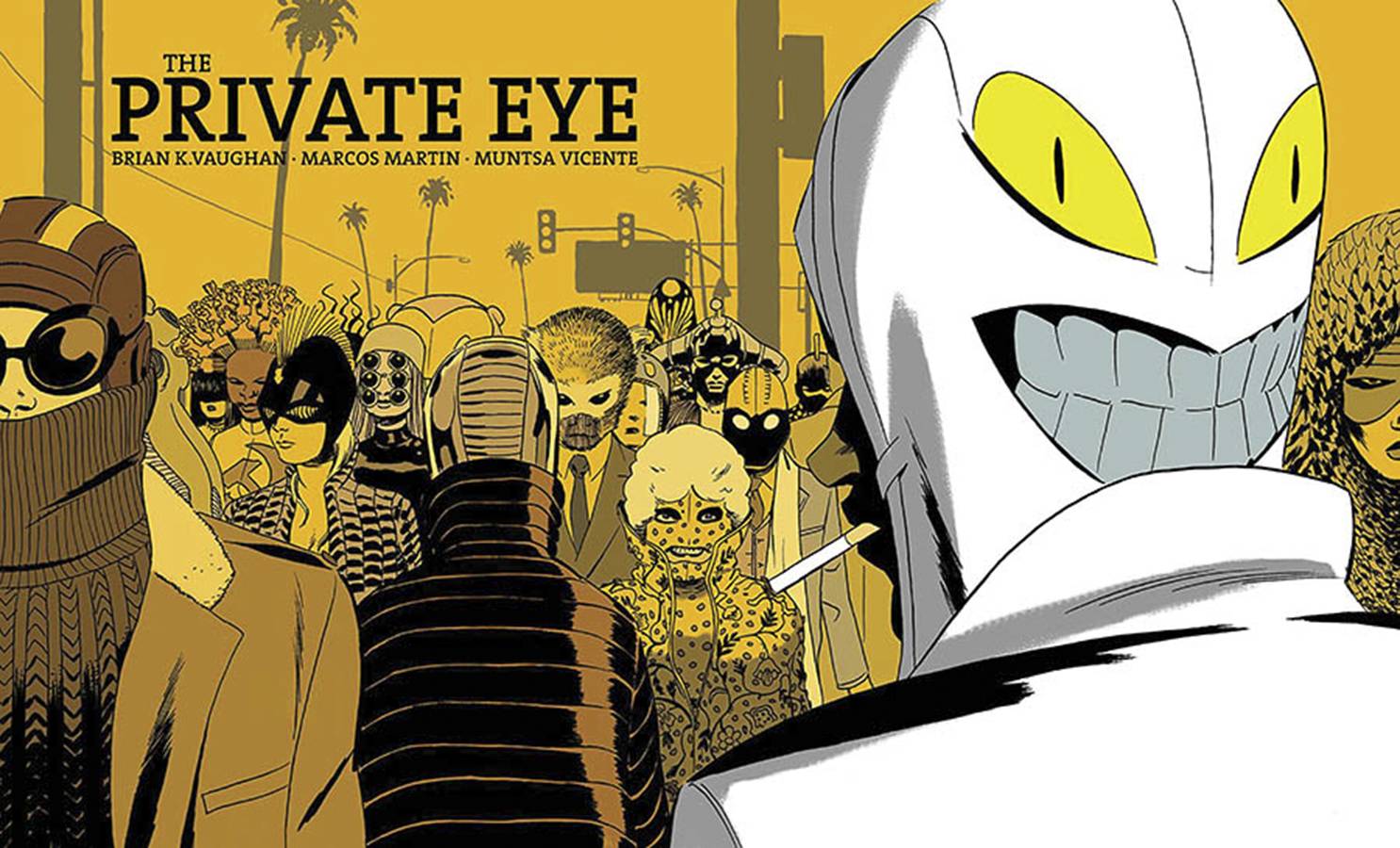 Mike's Pick
Fan favorites Brian K. Vaughn (Saga) and Marcos Martin (Batgirl: Year One) are the creators of one of my favorite original graphic novels, The Private Eye. Some decades after a Wikileaks-style dumping of the collective information of anyone who ever spent any time online, the world is a very different place. The internet is virtually nonexistent, individuals' privacy is protected on a federal level, America has become isolationist, and most people have at least one alternate public identity. The hero is an outlaw paparazzo private investigator known only by his initials, P.I. What happens to him follows a classic L.A. style noir set up. Femme fatales, getting in over his head, exploring murky morality, etc. The mystery, while great, isn't exactly the point though. The real strength of the book lies in its world building aesthetic and its unique and fully fleshed out take on a future shaped by the concerns of today. What if all our internet search histories were made public for our friends, families, colleagues, bosses, and enemies to peruse? Every drunken text, every awkward photo, every credit card bill? Then there's the art! I've long been a fan of Martin's dynamic Steve Ditko meets Eurocomic style. Additionally, the format of the book differs from that of a typical comic in that it is wider than it is tall, mimicking a cinematic presentation that brings scope to the imagery. It's beautiful, entertaining, and thought provoking. I don't know about you, but that's my favorite combo. A sci fi neon neo noir with a fresh premise, a gripping mystery, fun characters, and style to spare, I highly recommend giving it a look.
These Staff picks need to part of your collection. Like in a you-should-be-in-your-car-right-now-to-pick-them-up kind of need! And, if you need any more, we are more than happy to add to these. So come by the store! And check back weekly for the best Staff Picks around.