Just one little pick today... So let's get right down to it! Here is this week's Orge Staff Pick.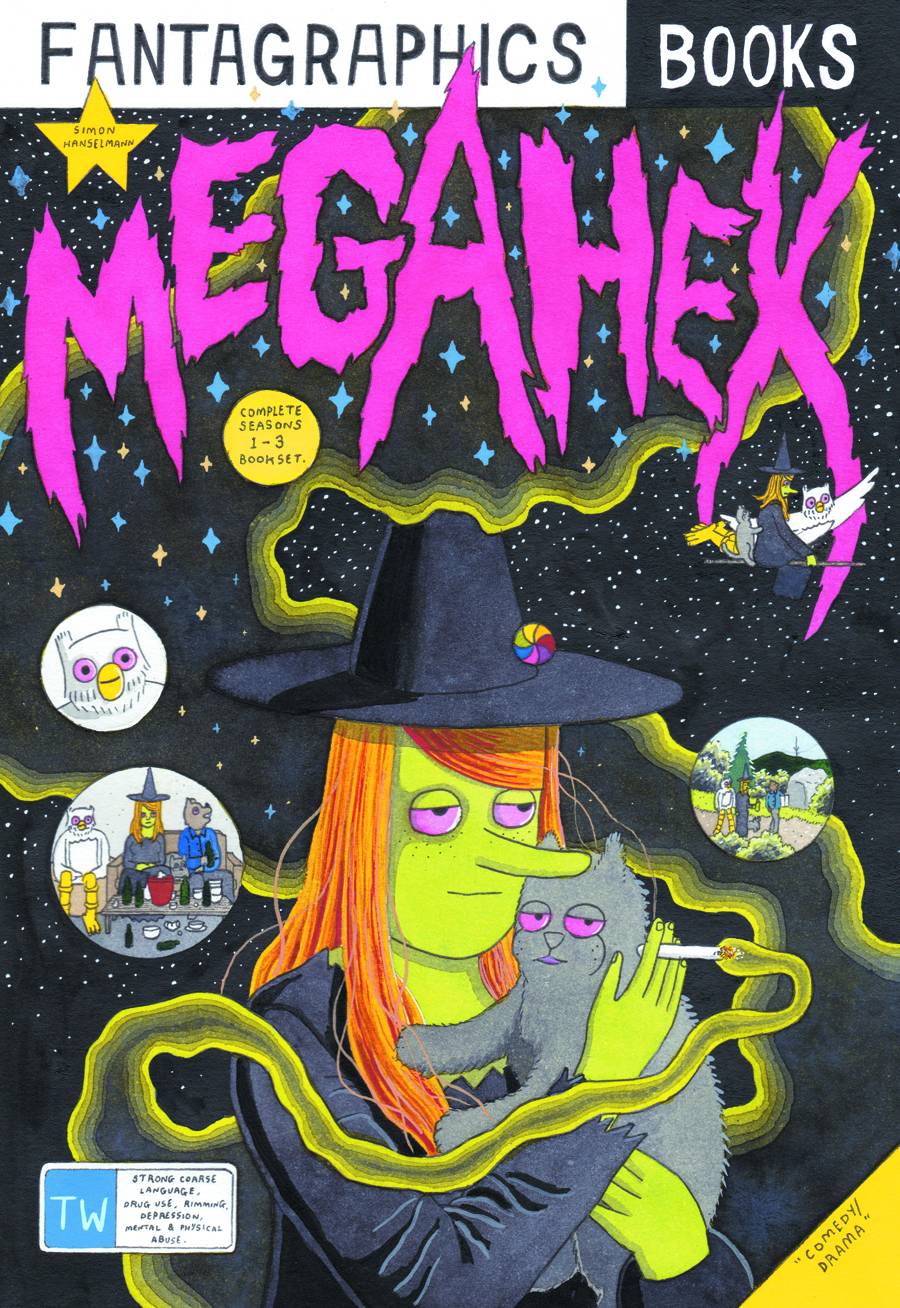 Megahex HC: Megg and Mogg
Lauren's Pick
Writer/Artist: Simon Hanselmann
Stoner comedy meets deep existential dread in this book from Simon Hanselmann! Follow roommates Meg, Mogg, and Owl as they drink, smoke, and play cruel jokes on each other to distract from lives of quiet desperation. Megahex will have you laughing out loud, then you'll turn the page and feel bad for laughing but won't be able to stop. Get yours today, read it today, come back tomorrow to unpack the psychological issues these hilarious short stories will force you to confront!
Need more new read options? We can suggest even more! Come by and say hi today.